This year's Awards were an inspiring, though provoking celebration of the world's most exceptional free expression heroes.
The Awards took place on Thursday 21 March, 6.30pm, at the Inner Temple, London EC4Y 7HL. The evening began with champagne and canapes, followed by the ceremony hosted by Jonathan Dimbleby with key note speeches by actors Simon Callow and Juliet Stevenson.
During the ceremony, prizes were awarded to Kostas Vaxevanis for Journalism, Bassel Khartabil for Digital Freedom, Malala Yousafzai for Advocacy and Zanele Muholi for Arts.
Click here to find out more about our winners. Photos are available here, and videos are coming soon.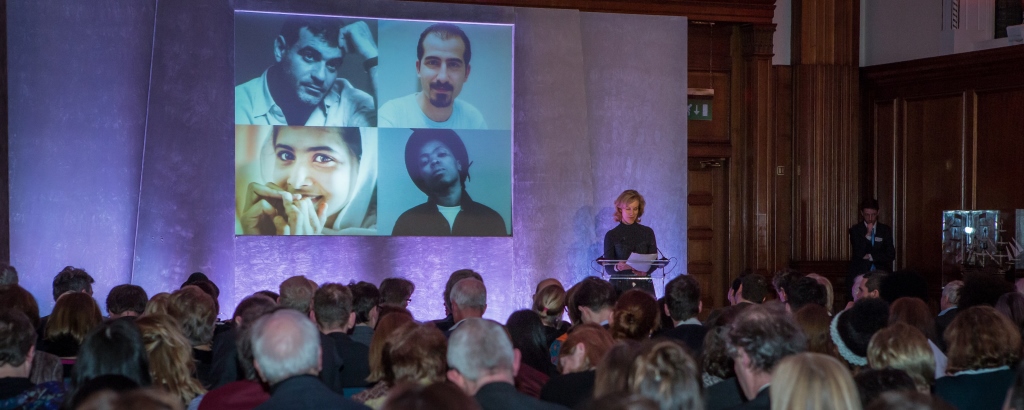 Juliet Stevenson addresses the crowd