The Index on Censorship old guard are out in force at the Prague book fair this year, for the inaugural George Theiner award — Michael Scammell, the founding editor, Philip Spender, who worked for Index from the early days until the mid-90s and is nephew of the poet Stephen Spender, who set up Index's founding charity, and a number of former Index researchers and writers. Theiner was a Czech dissident who edited the magazine in the 1980s and published the leading Czech writers of the day, including Vaclav Havel. Index is still revered in the Czech Republic for publishing censored writers at the height of the cold war and George Theiner was one of the key figures. He was affectionately remembered today as a man who never changed a car tyre — his wife did that job — but who was deeply humane. The multicultural Index office was described as a haven for any writer or visitor who happened to pass by. The Theiner award was the brainchild of his son, Pavel, and the first recipient is a celebrated Polish translator, Andrzej Jagodzinski.
The sponsor and guest of honour at the book fair this year is Saudi Arabia. Although there are a number of politically sensitive events taking place — such as a discussion on the Arab Spring and another on social change in Saudi culture — it is not enough to let anyone forget the Saudis dismal record on freedom of speech. The sponsorship of book fairs by authoritarian regimes is becoming a disturbing trend. China was guest of honour at the Frankfurt book fair in 2009, also highly controversial and to be repeated at the London book fair next year. Russia was the market focus country this year at the London book fair.
All these countries deny their citizens freedom of expression. By being accepted or invited as sponsors they are able to whitewash their human rights record at international cultural events. To the credit of the Prague book fair director Dana Kalinova, when I raised the issue with her she took the microphone at the end of the George Theiner award and discussed it openly, inviting Index to respond. It's time perhaps to invite all book fair directors to examine the issue.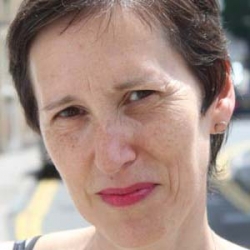 Latest posts by Jo Glanville
(see all)