FREEDOM OF EXPRESSION AWARDS
There are many ways you can sponsor the Awards, and support not only the winners but all the work Index does. Please contact Emma Sandvik Ling at [email protected] for more information.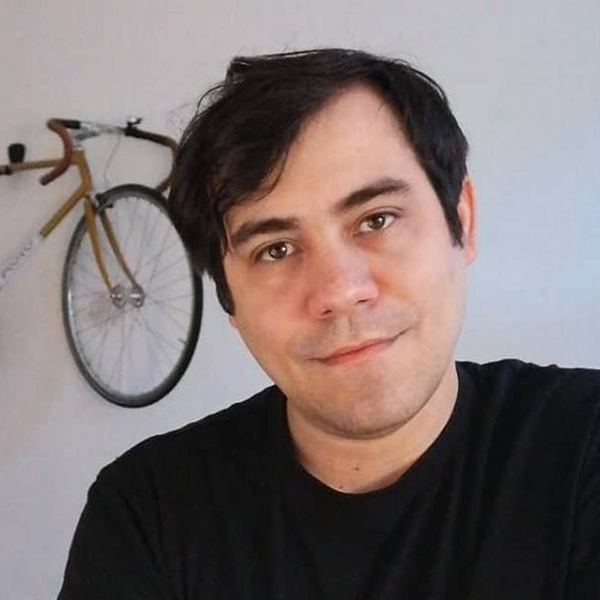 Hamlet Lavastida
2022 Index on Censorship Freedom of Expression Awards Arts Fellow
Hamlet Lavastida has been described as a political activist by way of art. Lavastida uses his art to document human rights abuses in Cuba and to criticise Cuban authorities.
Throughout his career, Lavastida has sought to use his art to fight for transparency and freedom of speech in order to fight against the Cuban government. He sees his art as a non-violent tool to fight against the current regime. Lavastida has been involved in various protest movements in Cuba, including the 27N movement which grew out of the protests held on 27 November 2020. The movement works to bring attention to the censorship of artistic expressions in Cuba.
In June 2021, Lavastida was arrested after returning from a residency at the Künstlerhaus Bethanien in Berlin. He was accused of 'incitement to commit a crime' because he suggested that other artists stamp images related to the San Isidro and 27N movements on local currency. Following his arrest, Amnesty International named him as a 'prisoner of conscience'. Lavastida stayed in prison for 87 days. He was finally released without charges.
Lavastida has been living in exile in Europe since September 2021. He has been warned that he will be arrested immediately if he ever tries to return to Cuba. Lavastida is deeply concerned by the situation. While has experienced threats and censorship targeting his art throughout his career, he is now experiencing threats against him as an individual. He believes this is part of a greater trend of censorship in Cuba.
Lavastida plans to continue creating art and speaking up about the situation in Cuba.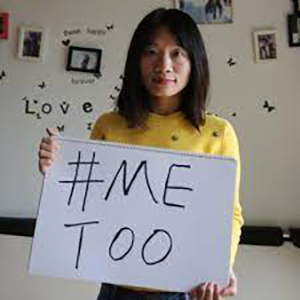 Sophia Huang Xueqin
2022 Index on Censorship Freedom of Expression Journalism Awards Winner
Huang Xueqin is an activist and journalist who has worked with several domestic Chinese media outlets. She has reported extensively on the MeToo movement in China.
Huang Xueqin played a significant role in covering the MeToo movement. In 2017, she surveyed hundreds of female journalists across 15 provinces in China on their experience of workplace sexual harassment. She published her findings in a report in March 2018. She also assisted Luo Xixi, one victim of sexual harassment, to publicly submit a complaint against her professor. Her work sparked national discussions on sexual harrassment on campuses.
Huang has worked to promote women's rights, and to document and expose sexual harassment against women and girls. Unfortunately, she has faced legal challenges because of her work as an activist and journalist. She was detained between October 2019 and January 2020 and charged with "picking quarrels and provoking trouble" after writing about mass protests in Hong Kong.
On 19 September 2021, Huang disappeared and stopped responding to phone calls from family and friends. Two months later, in November, it was confirmed that she had been detained along with labour activist Wang Jianbing and charged with "inciting subversion of state power". She was due to travel to the UK to study development studies at the University of Sussex after receiving a Chevening Scholarship. She remains in detention and is now held in the No. 1 Detention Centre in Guangzhou.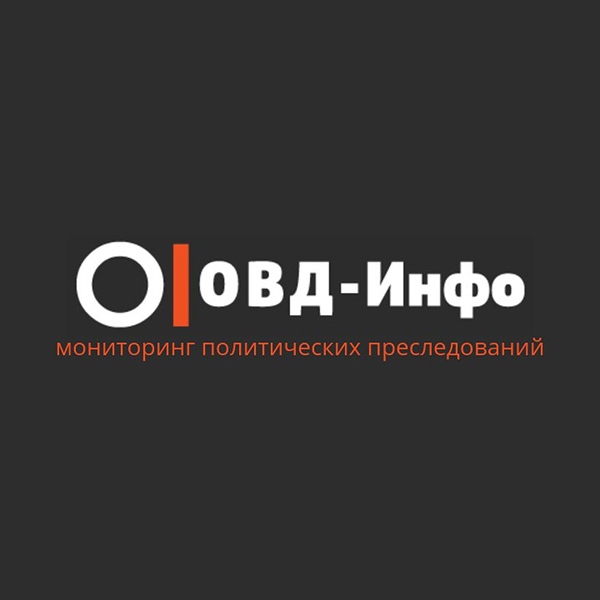 OVD-Info
2022 Index on Censorship Freedom of Expression Campaigning Awards Winner
OVD-Info is an independent human rights media project documenting political persecution in Russia. With the help of a hotline, they collect information about detentions at public rallies and other cases of political pressure, publish news and coordinate legal assistance to detainees.
The organisation was set up in 2011 to document arrests during the widespread anti-fraud protests. Initially, groups of journalists and specialists collected and published information about the arrests on social media. As the organisation grew and became more structured they eventually set up a website. The organisation has now evolved to offer legal guidance and support to people arrested at peaceful protests in Russia.
Over the last year, censorship has increased in Russia with many media sites blocked. In September 2021, OVD-Info was labelled as a 'foreign agent' by Russian authorities. This means that the organisation must add a disclaimer to any work they publish: "THIS NEWS MEDIA/MATERIAL WAS CREATED AND/OR DISSEMINATED BY A FOREIGN MASS MEDIA PERFORMING THE FUNCTIONS OF A FOREIGN AGENT AND/OR A RUSSIAN LEGAL ENTITY PERFORMING THE FUNCTIONS OF A FOREIGN AGENT." Their website was later blocked by Russian authorities because they claimed that news about detained people glorified terrorism and extremism.
During the ongoing war in Ukraine and associated anti-war protests in Russia, OVD-Info's work is more important than ever. Within the first 10 days of the war, OVD-Info registered more than 13,000 arrests at anti-war protests in Russia. In March 2022, Marina Ovsyannikova interrupted the Russian state Channel One while holding a sign saying "Stop the war. No to war." Following her on-screen protest, OVD-Info released a pre-recorded video by Ovsyannikova where she explained her motivations.
Despite a highly unpredictable situation and persistent censorship, OVD-Info continue to support detained and persecuted protesters in Russia.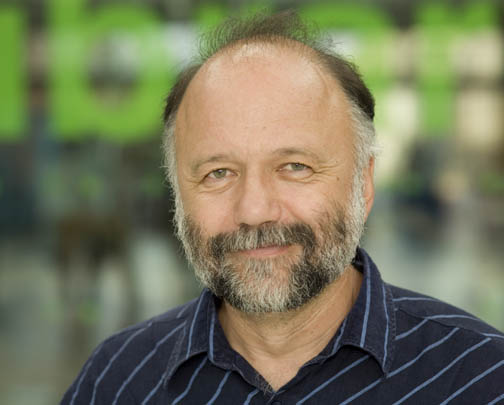 Andrey Kurkov
2022 Index on Censorship Freedom of Expression Trustee Awards Winner
Andrey Kurkov is a writer, journalist, and the current president of PEN Ukraine.
Born in St Petersburg in 1961, he graduated from the Kiev Foreign Languages Institute, worked as a journalist and did military service as a prison warder in Odessa. He became a writer, producing screenplays and authoring critically acclaimed and popular novels, including Death and the Penguin. Kurkov is a hugely respected commentator on Ukraine, and his most recently translated novel, Grey Bees, explores the current conflict through adventures of a beekeeper.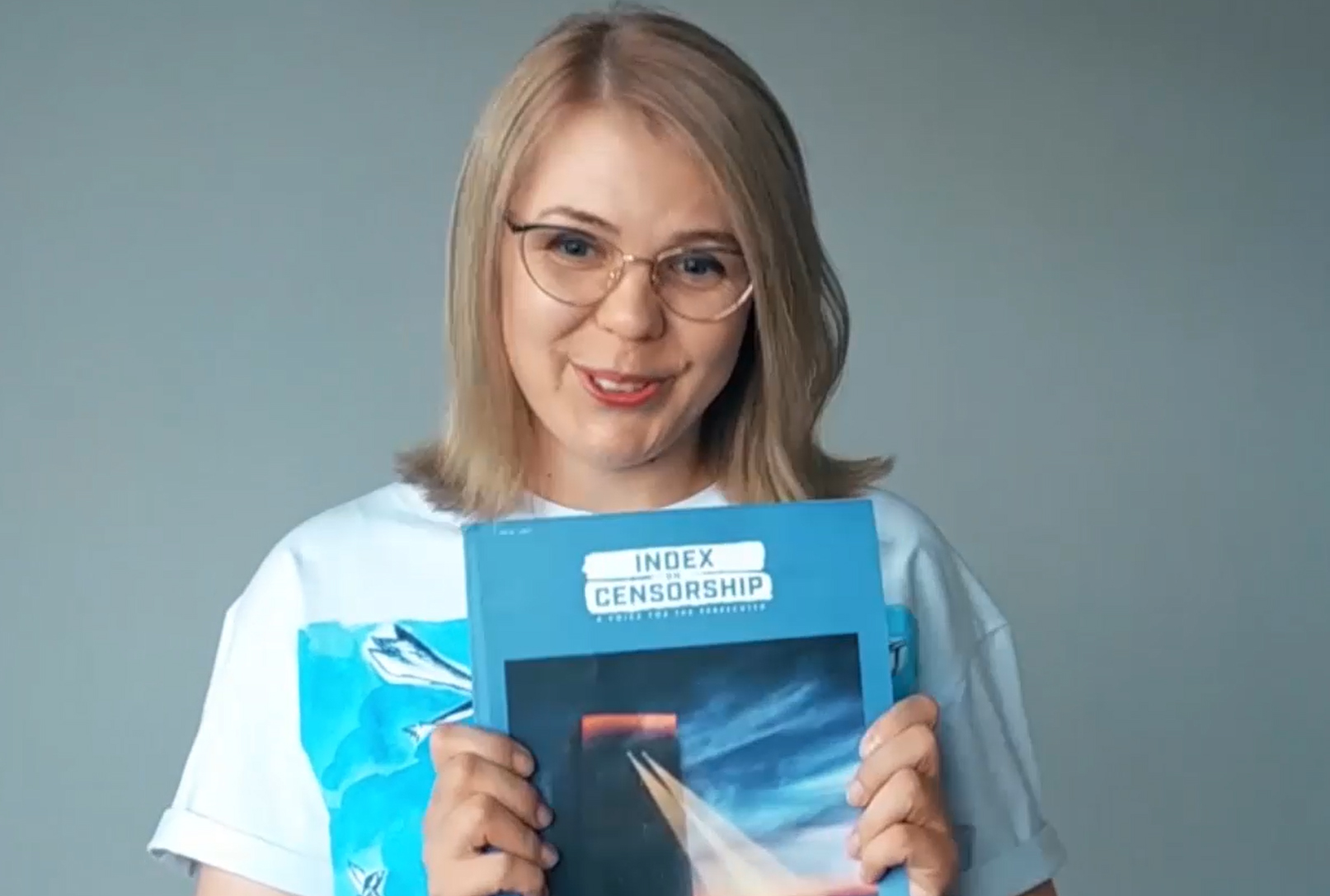 Tatyana Zelenskaya
2021 Index on Censorship Freedom of Expression Awards Arts Fellow
Tatyana Zelenskaya is an illustrator from Kyrgyzstan, working on freedom of expression and women's rights projects.
Zelenskaya's illustrations have been featured by Amnesty International, as well as smaller organisations. Numerous Kyrgyzstani news outlets have published Zelenskaya's work, such as Kloop or Current Time. On 8 March 2020, she was arrested while participating in a peaceful march on International Women's Day.
Zelenskaya has found inspiration for her work in the waves of anti-government protests that have recently erupted across Russia and Kyrgyzstan. As a graduate from Bishkek's Academy of Art, Zelenskaya draws on her experience growing up in Kyrgyzstan to highlight and critique key social issues. She originally created artwork to draw attention to the issue of domestic violence, but she has expanded her focus to other societal issues plaguing the country. She has been subject to threats online as a result of her work.
In 2020, she created the artwork for a narrative video game called Swallows: Spring in Bishkek, which features a woman (aspiring to be an outspoken blogger), who helps her friend that was abducted and forced into an unwanted marriage. The game was first released in June 2020 and was downloaded more than 30,000 times in its first two weeks. Its purpose is to break the silence around the issue of bride-kidnapping in Kyrgyzstan, with the aim of preventing them altogether.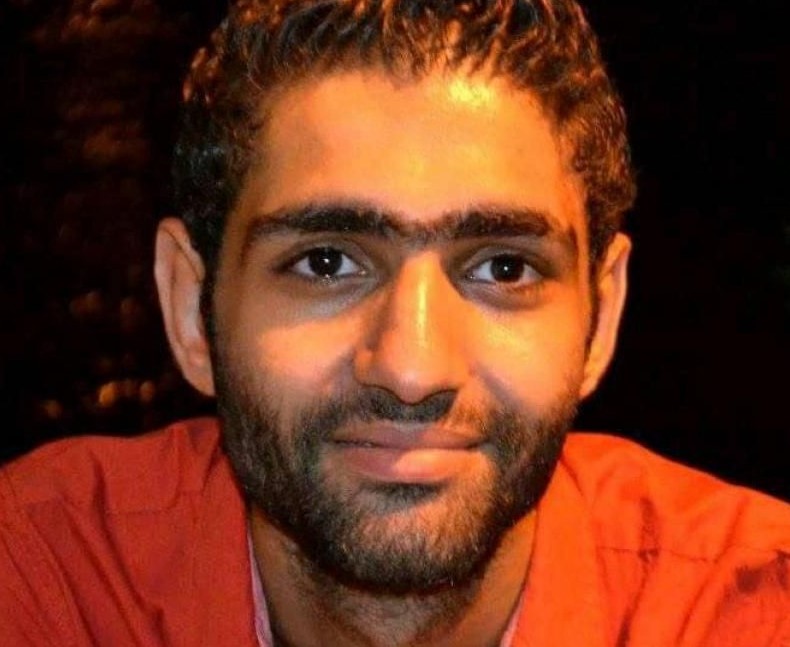 Abdelrahman 'Morak' Tarek
2021 Index on Censorship Freedom of Expression Campaigning Awards Winner
Abdelrahman "Moka" Tarek is a human rights defender from Egypt, who focuses on defending the right to freedom of expression and the rights of prisoners.
Tarek has experienced frequent harassment from the Egyptian authorities as a result of his work in defence of freedom of expression. In 2012, he was accused of organising a peaceful demonstration without a permit and subsequently placed in detention for five months. He was detained for four years on the same charge between 2015 and 2018, during which he was subject to frequent torture and solitary confinement.
In September 2019, Tarek was arbitrarily detained and tortured by the Egyptian security forces. Since then he spent several extended periods of time in prison, during which he was subject to ill-treatment including the use of electric shocks. His family have not been allowed to visit him since March 2019 and he has only had limited access to his lawyer. Tarek's mental and physical health has suffered as a result of the prolonged imprisonment and systematic mistreatment.
He has remained in prison since September 2020 and in December 2020, a new case was brought against him on terrorism-related charges. On the same day as the new case was brought, he began a hunger strike to protest the Prosecutor General's decision. In January 2021, he was transferred to the prison hospital due to a deterioration in his health caused by a hunger strike lasting 53 days. He remains in prison.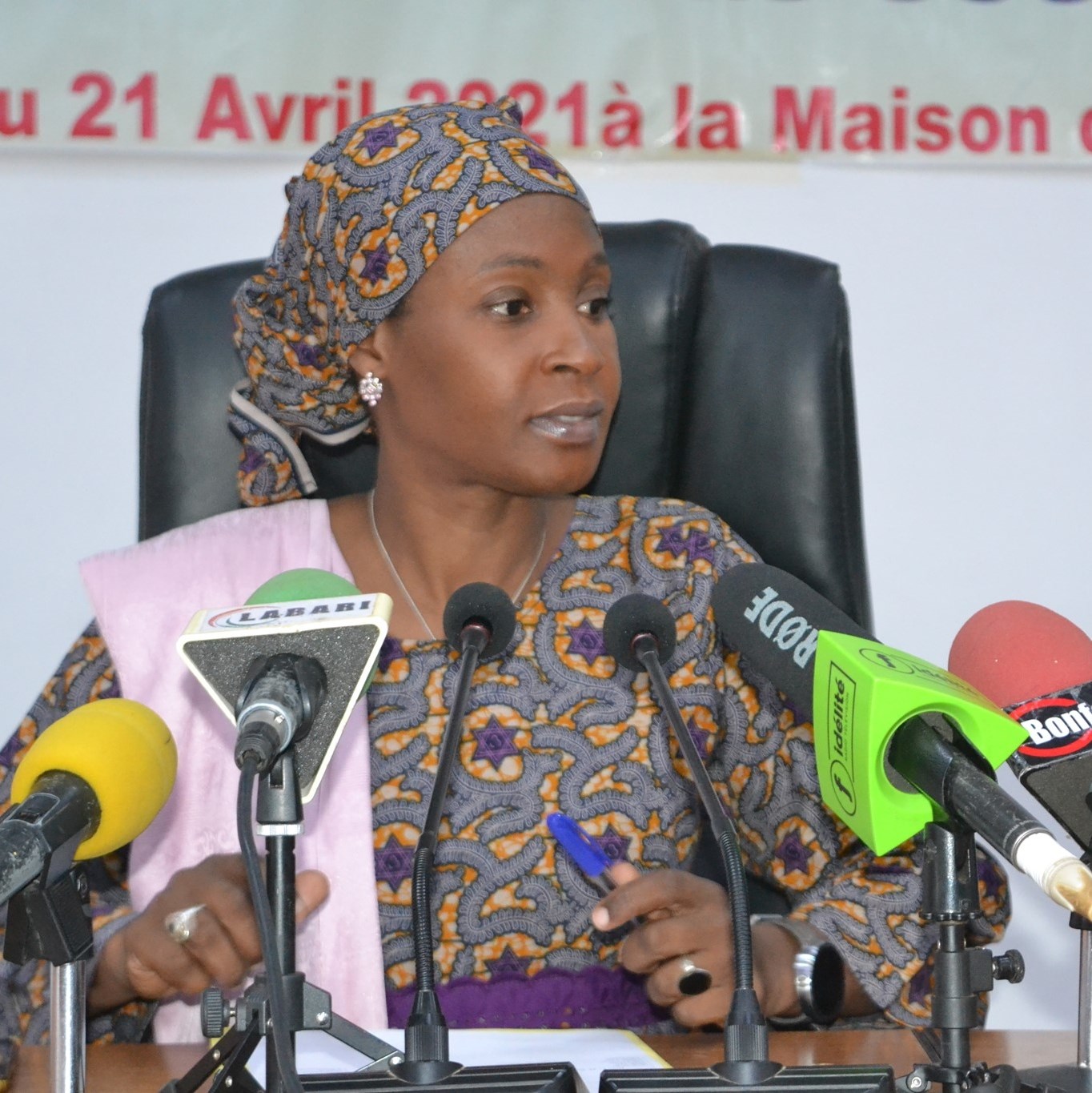 Samira Sabou
2021 Index on Censorship Freedom of Expression Journalism Awards Winner
Samira Sabou is a Nigerien journalist, blogger and president of the Niger Bloggers for Active Citizenship Association (ABCA).
In June 2020, Sabou was arrested and charged with defamation under the 2019 cybercrime law in connection with a Facebook post highlighting corruption, specifically the possible overbilling by the defence ministry. She spent over a month in detention before eventually being discharged and released.
This year, through her work with ABCA, she is conducting training sessions on disseminating information on social media based on journalistic ethics. The aim of this training, she says, is to give bloggers the means to avoid jail time. The need for this training is a consequence of the cybercrime law, enacted in 2019, which severely restricts freedom of expression in the country.
Sabou is also active in promoting girls' and women's right to freedom of expression and has championed women's leadership through her work. This year, through ABCA, she is also fighting against child marriage, which remains a serious and widespread issue in Niger.
On 27 May 2021, about 20 police officers arrived at her home and attempted to arrest Sabou without a warrant. She was interrogated, without the presence of her lawyer and released later the same day. On 9 September 2021, Samira Sabou appeared before the Tribunal de Grande Instance Hors Classe de Niamey facing charges of "defamation" and "diffusing information to disrupt public order" as defined by the cyber crime law of 2019 in reference to an article on her Facebook page. The article was published by the Global Initiative regarding the Office Central de Répression du Trafic Illicite des Stupéfiants (OCRTIS) alleged reselling of drugs it had seized from illegal trafficking. Samira Sabou was charged alongside journalist Moussa Aksar, who also shared the same article. 
Although the government of Niger continues to exert pressure on Sabou, she remains an outspoken supporter of freedom of expression, and especially media freedom, in Niger. Her aim is to open her own news agency and recruit young people who want to be innovative in the field of information.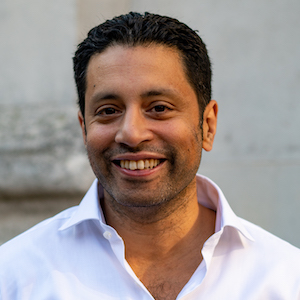 Dr Arif Ahmed
2021 Index on Censorship Freedom of Expression Trustee Awards Winner
Arif Ahmed is a free speech activist and a fellow of Gonville & Caius College at the University of Cambridge.
In March 2020, Ahmed proposed alterations to the Statement of Free Speech at Cambridge. The proposed amendments were created to make the legislation "clearer and more liberal." He aimed to protect university campuses as places of innovation and invention. That requires protecting the right to freely and safely challenge received wisdom. 
The first amendment replaces the demand for "respect" for the opinions of others with "tolerance." The second and third amendments preserve free speech of outside speakers and events. They also contain stringent requirements to cancel events and disinvite or censor speakers.
A vote was held for the proposed amendments and they were officially passed in December 2020.
Ahmed continues to be an outspoken advocate for free speech on university campuses.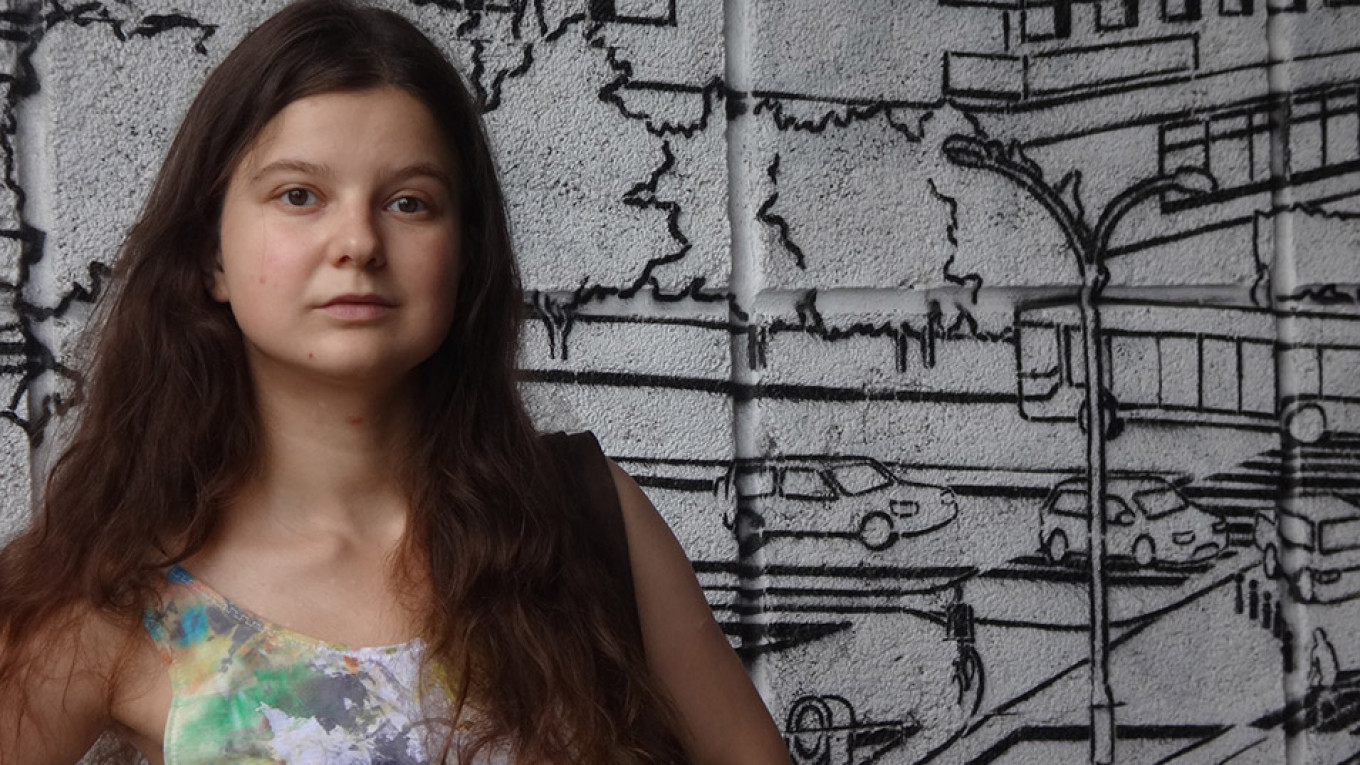 Yulia Tsvetkova
2020 Index on Censorship Freedom of Expression Arts Award Winner
Yulia Tsvetkova is a Russian artist and activist promoting women's well-being and LGBTQ awareness. 
Her work has brought about positive change in discussions towards body positivity and gender stereotypes, however this acclaim has made her a target. 
In March 2019, her youth arts festival was cancelled after officials accused Tsvetkova of illegally trying to hold a gay pride event under the guise of a youth theatre festival. 
In 2018 she began a campaign promoting body positivity which resulted in her being named a suspect in a criminal pornography distribution case. If convicted, Tsvetkova could face six years in prison.  
She is currently living under house arrest; banned from communicating with anyone except her mother and her lawyer. Receiving death threats regularly, Yulia fears for her family's safety.
"For the last year, I've been hearing that my work means nothing. That women do not need rights, that body positivity is a pornography that corrupts children and ruins their lives. That I should go to jail and face a sentence, that I should be murdered and I should be burned at the stake because I am a witch. 
It is pretty hard to keep the focus of why whatever I was doing was important. 
The award pretty much reminds me that not everything is that bad. That there are still people who believe that [what I do] is important. For me, it changes pretty much everything. So thank you."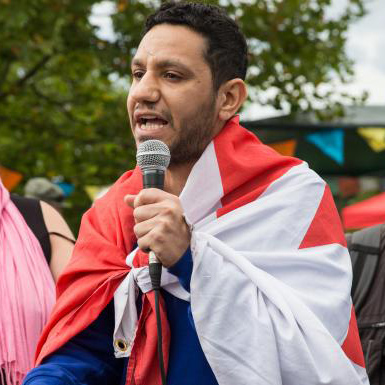 Sayed Ahmed Alwadae
2020 Index on Censorship Campaigning Award Winner
Sayed Ahmed Alwadaei is the joint winner in the 2020 Index on Censorship Freedom of Expression Awards Campaigning category and a 2020 Fellow
Sayed Ahmed Alwadaei is a Bahraini activist currently living in exile in the UK. He was forced to flee Bahrain in 2011 after being arrested for taking part in anti-government protests. The Bahraini government revoked his citizenship and launched a smear campaign labelling him a terrorist. 
His family have also been subjected to numerous human rights violations by the Bahraini authorities, including arbitrary detention, unfair trial, ill-treatment and possible torture.
As the director of advocacy at the Bahrain Institute for Rights and Democracy, his work has become a vital resource for international media and NGOs such as Amnesty International. One such case was the discovery that institutions supported by UK taxpayers have been implicated in torture and other human rights abuses.
Despite the danger faced by him and his family, Alwadaei continues his work as a prominent critic of the Bahraini government.
"I would like to offer my sincere thanks to Index on Censorship for awarding me this prestigious prize. I am sorry not to be able to accept it in person, but I commend Index for taking the decision to keep us all safe during this crisis.
The price for expressing yourself in Bahrain remains very high. I myself ended up in prison  for speaking to the press during the Arab Spring and Bahrain has jailed members of my family to silence me.
During the coronavirus crisis, I would like to pay tribute to those imprisoned in Bahrain for speaking out against the regime. This award is very special to me because my dear friend, Nabeel Rajab, was awarded this prize in 2012. Nabeel is currently serving 5 years in prison for criticising the government on Twitter.
In these difficult times, it is more important than ever that freedom of speech is protected and that independent, critical voices are heard.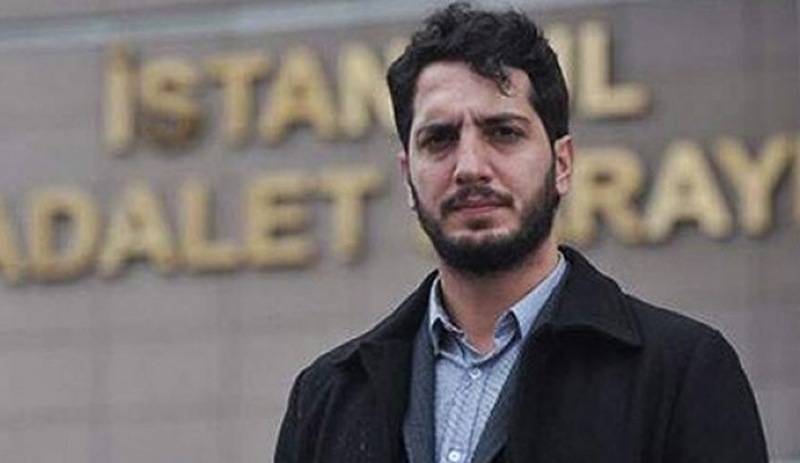 Veysel Ok
2020 Index on Censorship Campaigning Award Winner
Veysel Ok is a prominent Kurdish lawyer specialising in free speech and press freedom. 
He provides pro-bono legal support to journalists, activists and academics who have been subjected to intimidation, surveillance, smear campaigns and harassment. His work has been instrumental in the release of several unlawfully detained journalists and writers.
Ok is one of the first to challenge the Turkish laws of accreditation which determine whether a journalist meets official requirements to do their job.
Ok has received a five month suspended sentence for 'insulting the Turkish judiciary'.  Asserting his right to freedom of speech; Ok commented on the 'loyalties' of judges. This has landed him in a position ofsurveillance and harassment. 
Nevertheless, he stands strong in his fight for justice and freedom of expression for journalists in Turkey.
"In reality, the fight for human rights is crucial for everyone. In Turkey [all lives] are at risk for defending human rights; not just the work I do.
For the past twelve years, I have been fighting for the right to free expression for journalists and writers. For the past three years, we have continued this fight through at the Media and Law Studies Association (MLSA), where I am co-director. We provide legal support to journalists and activists who are in prison with no access to legal services. We stand by them and fight for their freedoms, we fight for access to information [and?] in Turkey. This is the wider work I do, and why MLSA is so important. 
This award is a win for the fight for free speech in Turkey. It shows that our work has found support from the international community, and that there is a greater international advance. This gives me incredible hope and pride. I would like to thank you one more time for this award.

7amleh
2020 Index on Censorship Digital Activism Award Winner
The Arab Center for the Advancement of Social Media, or 7amleh, is a non-profit organisation focused on protecting the human rights of Palestinians in the online space.
As Israel increases online monitoring, Palestinians are taking to social media to express disdain. 7amleh's work protecting online safety and digital rights has been crucial. 
Through their work in capacity building, research, advocacy and campaigning, 7amleh works to ensure that policies and companies are complying with human rights and are working towards greater accountability.
Their campaign work with NGOs has seen huge numbers of participants. They've worked towards amendments in the Palestinian Authority's Cybercrimes Law, the development of the first Arabic Digital Security Manual and digital training being implemeted into the Palestinian education system.
"Hello, my name is Nadim Nashif, Founder and Director of 7amleh, The Arab Centre for the Advancement of Social Media. Thank you Index on Censorship, for awarding us this year's Digital Activism Award. 
Since our founding, 7amleh has been working to raise public awareness about Palestinian digital rights, locally and internationally. 7amleh works to advocate for the digital rights of Palestinians who are especially vulnerable due to the Israeli occupation and blockade, and digital discrimination from the tech companies. We also work on building digital security and advocacy capacities of activists and organisations.  
Major achievements include developing the first Arabic digital security manual and [gender] sensitive digital security curriculum. 
This award will motivate us to work more to advance digital rights and to achieve our vision of a safe, fair and free digital world.
Thank you again for this opportunity. Stay safe.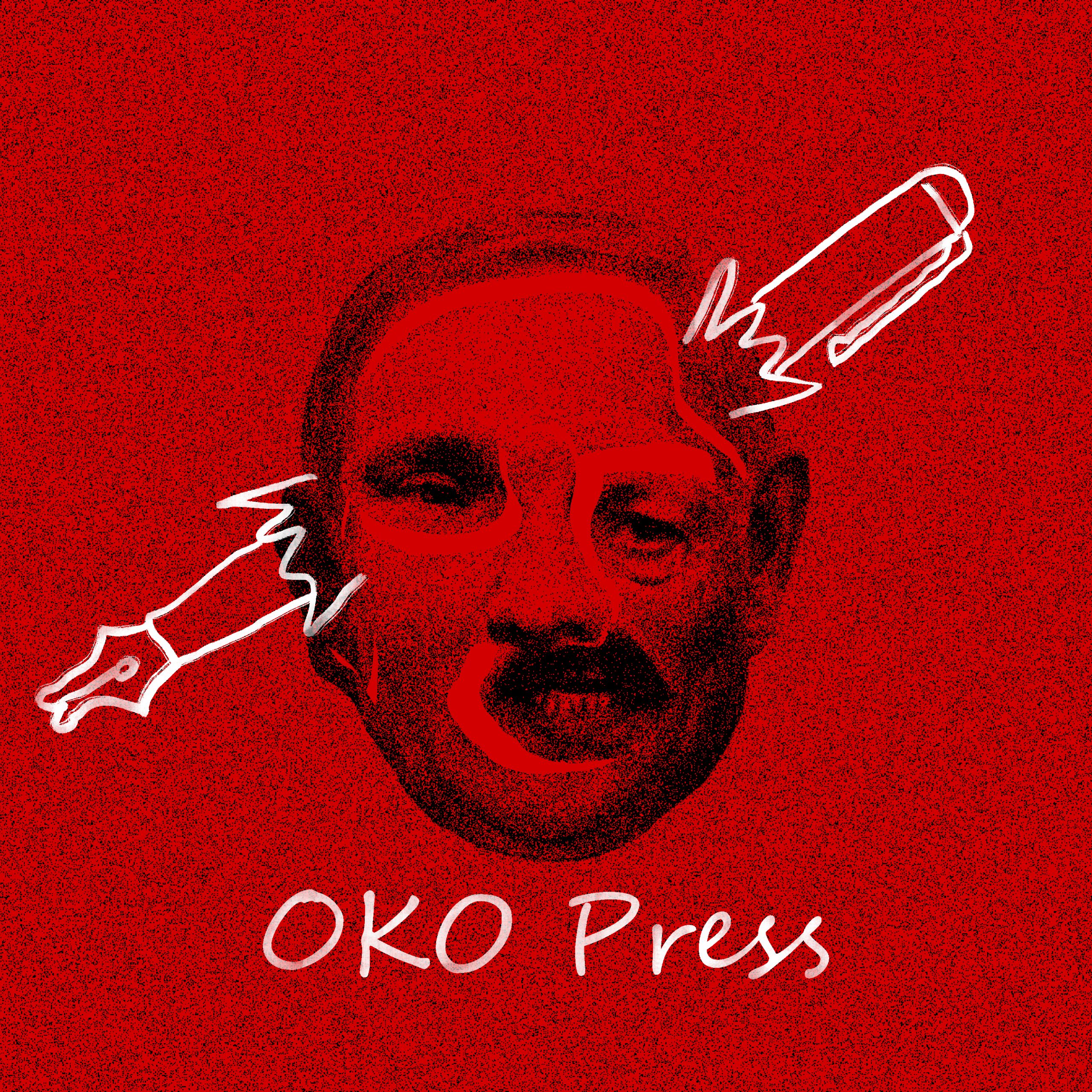 OKO Press
2020 Index on Censorship Journalism Award Winner
OKO Press is the one of the first free investigative journalism and fact-checking websites in Poland. 
They investigate and evaluate statements made by politicians, monitor public spending, and fight for access to public information. Their work also supports grassroots activism; crucial in an environment sliding further and further into authoritarianism and censorship. 
OKO Press have paved the way for other news sources to follow suit. This has contributed to a safer and stronger public sphere, fighting for immunity from government propaganda. 
The environment in which they work is becoming increasingly hostile. Political polarisation, lack of transparency, suspicion, threats and withholding of information are common. In the face of this, OKO Press shows resilience and determination. 
"Ladies and Gentlemen, we are OKO.press. "Oko" means "eye" in Polish. 
Since 2016, we keep an eye on what is happening in the EU and the world, but most importantly in Poland. Our country is going through a tough trial under the government of the populist right that invokes the worst nationalist traditions. 
As journalists, we check whether those in power are not misleading us. We shine a light on the things they are trying to hide. 
We are a participatory medium. We give a voice to all kinds of community initiatives. Which — like us — believe in the values of constitutional democracy, truth and transparency, human rights, including gender equality, the rights of LGBT+ people, as well as animal rights, environmentalism, and protecting the planet from climate change. 
We are honoured to receive the award, but also humbled but the fact that other nominees, from Hong Kong, Venezuela of Burundi are acting in much harder circumstances. Friends, we admire your courage, determination and quality of work. 
Kaczyński is no Maduro, Nkurunziza, Putin, or Erdogan, but apparently he takes his inspiration from them. We are not a dictatorship yet, though we are close to the so-called electoral authoritarianism, where all forms of public scrutiny, besides the elections, are being suppressed. 
The prize is a great distinction for us, but also proof that the world is interested in what is happening in Poland. And justly so, because the virus in one EU country will spread further [until] there are no countries left free of infection. It is short-sighted and arrogant to think that Poland or Hungary are irrelevant because they are merely Eastern Europe. 
Index on Censorship is the organisation which prevents us from silencing our consciences. In many places of the world we face political violence, laws being broken, and a wave of authoritarian right-wing populism. 
Truth is the weapon of the civilised society. The pandemic has show that truth is ever more important, as the lack of the feeling of safety can lead to mass retreat from freedom. But catastrophes and crises also give rise to what is best and change the world. The Covid-9 crisis can come out for the better as well. 
We promise to continue the fight against the anti-democratic virus which is taking over the world. We have one humble measure: the word. But as Vaclav Havel said, this is and always has been Power of the Powerless. 
We believe the danger will wane, both epidemic and political. We will wake up in a healthier world. 
Please help us to keep going. Read and support OKO.press. 
Thank you for the award!
Be the first to hear from uncensored writers and artists
For over 50 years, Index has published work by censored writers and artists. Subscribe below to get regular updates from our incredible contributors.