MAGAZINE
LATEST ISSUE: VOLUME 52.02 SUMMER 2023
Express yourself: Overcoming neurodiversity stereotypes
The Summer 2023 issue of Index looks at neurodiversity, the term coined in the late 1990s to identify and promote the positives of variation in human thinking which has become more widely used in the past few years. Are old stereotypes still rife? Has the perception of neurodiversity improved? If not, was this because of censorship? Using neurodivergent voices, we wanted to know about this in a global context.
The majority of the articles are written by neurodivergent people, as we wanted to put their voices front and centre. Many said they did have more of a voice, awareness had shot up and the word "neurodiversity" empowered and welcomed a growth in onscreen representation. However, at the same time it was clear that conversations around neurodiversity were playing out along society's current fault-lines and were far from immune.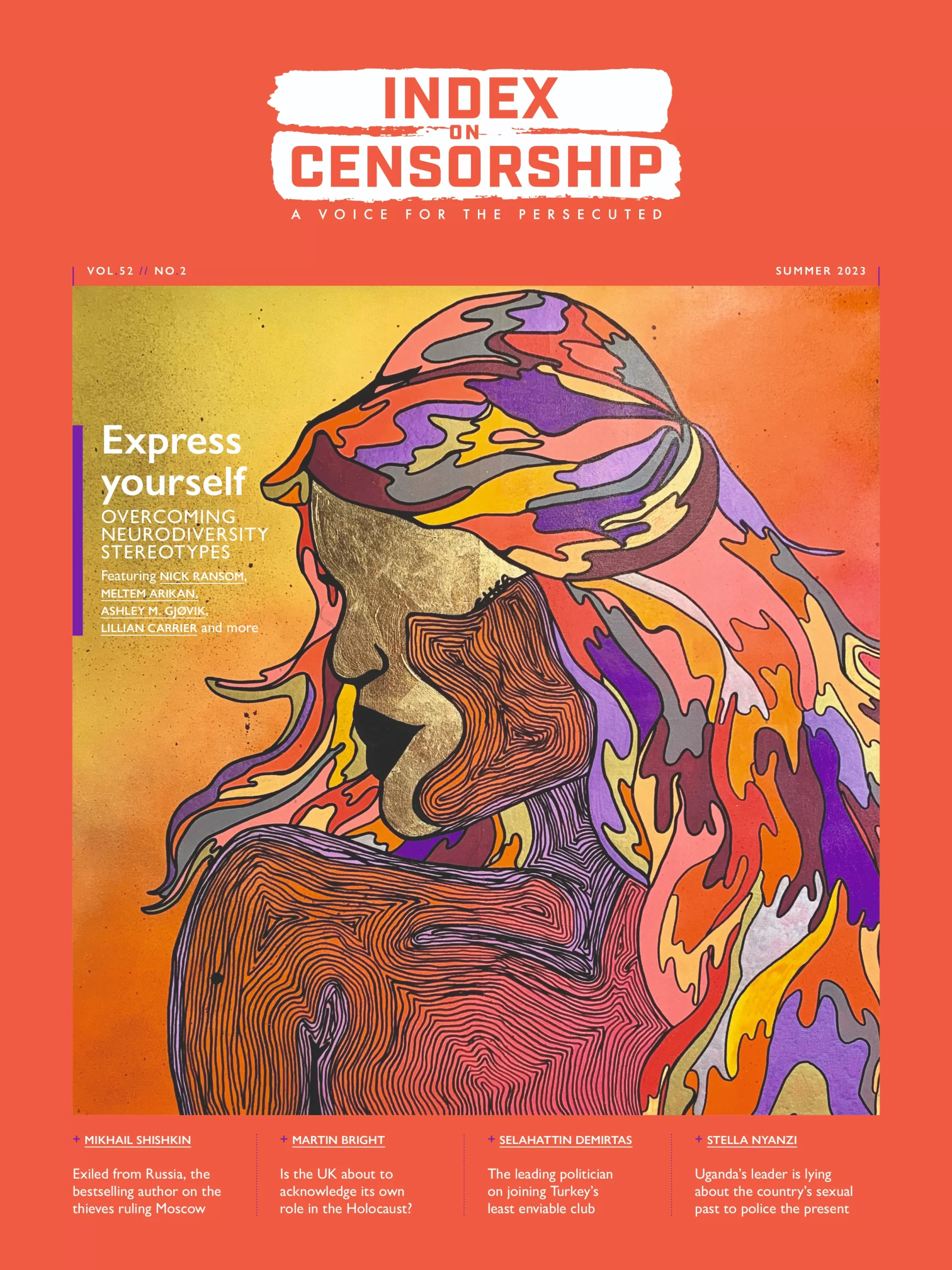 Volume 52.02 Summer 2023
...

DIGITAL GIFT SUBSCRIPTION
Give a one-year digital subscription to thought-provoking, award-winning Index on Censorship magazine for just £18. An annual gift subscription includes four colour issues of Index on Censorship magazine delivered to your device, plus access to six years of magazine archives.