A London school has produced a list of phrases students are banned from using.
As opposed to Liverpool Football Club, who back in July issued their own list of "unacceptable words", the Harris Academy in Upper Norwood doesn't appear to be trying to tackle offensive language. Rather, they are standing up for Proper English, with banned words including "like'", "bare" and "innit".
It seems their desire to develop "articulate, perceptive and empathetic global citizens" is impeded by students beginning sentences with "basically".
See the whole list below, via @_griff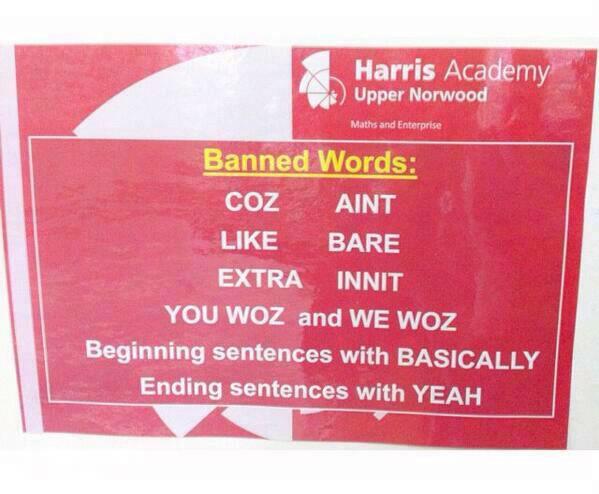 This article was edited at 4:39 pm on 14 October 2013. The original version mistakenly linked and quoted the Harris Academy South Norwood website.