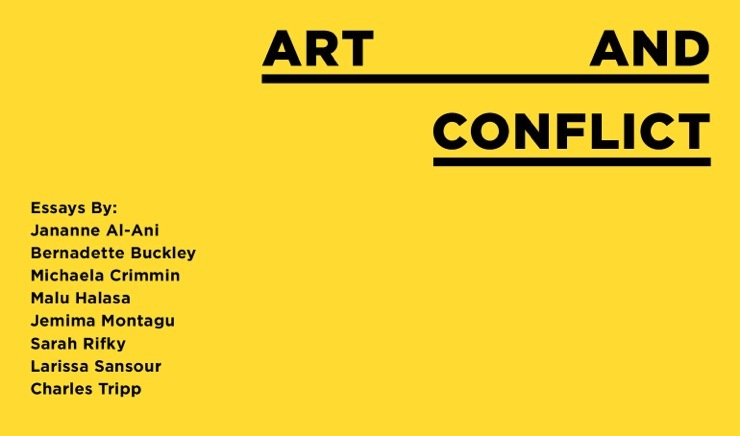 Art and Conflict is the result of a year-long research enquiry, supported by the Arts and Humanities Research Council, exploring the extraordinary work of contemporary artists, activists and cultural organisations in the context of armed conflict, revolution and post-conflict.
Bringing together a diverse range of perspectives, Art and Conflict aims to raise provocations and open up conversations within the arts, as well as across sectors and disciplines.
An introduction by Michaela Crimmin (Royal College of Art and co-director Culture+Conflict) precedes specially commissioned essays and texts by artist Jananne Al-Ani; Dr Bernadette Buckley (Goldsmiths, University of London); writer Malu Halasa; curator Jemima Montagu (co-director, Culture+Conflict); curator Sarah Rifky (Beirut, Cairo); artist Larissa Sansour; and, Professor Charles Tripp (SOAS). Two further essays by Michaela Crimmin and Dr Bernadette Buckley reflect on art and conflict in Higher Education in the UK.
A free download of the online publication is available here:
Art and Conflict
---
Art and Conflict
Edited by Michaela Crimmin and Elizabeth Stanton
Design by Tom Merrell
Published by Royal College of Art, London, 2014, with the support of the Arts and Humanities Research Council.
The Art and Conflict research inquiry was realised as a partnership with Index on Censorship, with additional support from the British Council, Culture+Conflict, the University of Manchester, and Goldsmiths, University of London.