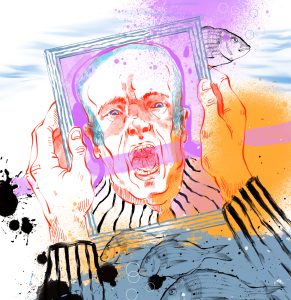 Pushkin House invites you to a joint celebration of Zinovy Zinik's collection of short stories No Cause for Alarm (2022) and the winter issue of the Index on Censorship magazine, which features one of his stories.
The publication of Zinovy Zinik's collection of short stories in Russia coincided with the Russian invasion of Ukraine last year. The idea of launching the newly published book in Moscow has become unthinkable. "I feel again in a state of being 'locked out', like I felt four decades ago when I arrived in London to work for the BBC World Service", says Zinik in his interview to Martin Bright, Editor at Large of Index on Censorship. One of the consequences of the harrowing war in Ukraine was a new wave of mass migration of the Russian intelligentsia to Europe and beyond.
Martin Bright and Zinovy Zinik will be discussing the paradoxes of different forms of exile, the sense of complicity and dissent, vagaries of censorship, as well as cultural stereotypes that new arrivals in Britain from different countries have to confront. Their conversation will be accompanied by the author's reading of excerpts from his surreal novella 'His Master's Voice', published in Index on Censorship magazine.
About the speakers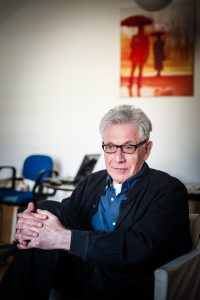 A Moscow-born author Zinovy Zinik was stripped of his Russian citizenship in 1975 when he left the Soviet Union for Israel. He was invited to come to Britain in 1976 to work for the BBC. Since then he has been living and working in London. Zinik's eighteen books of prose include novels, collections of short stories and essays that dwell on the subject of dual existence of bilingual immigrants, religious converts and social outcasts. His short stories and his novel Russian Service were adapted for Radio 3 and his novel The Mushroom Picker was made into a film by the BBC TV (1993). Zinik's shorter prose and essays appeared in The Guardian, The Encounter, The New Yorker, N+1, Index on Censorship, Eurozine and other periodicals. He regularly contributed to the Times Literary Supplement and BBC radio. His recent books in English include an autobiographical tale History Thieves (Seagull Books, London, 2011) and a novel Sounds Familiar or the Beast of Artek (Divus, London, 2016). His nonfictional My Private Prime Meridian was published in the collection Lucifer Over London (Influx Press, 2020). During the last four years he has also published four books of prose in Russian, including a novel The Orgone Box and a nonfictional Yarmulke under the Turban.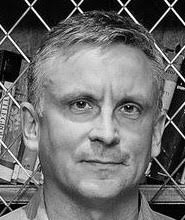 Martin Bright is the Editor at Large at Index on Censorship. He has over 30 years of experience as a journalist, working for The Observer, The Guardian and The New Statesman among others. He has worked on several high-profile freedom of expression cases often involving government secrecy. He broke the story of Iraq War whistleblower Katharine Gun, which was made into the movie Official Secrets (2019) starring Keira Knightley.
He is the founder of Creative Society, a youth employment charity set up in response to the economic crash of 2008.
[/vc_column_text][/vc_column][/vc_row][vc_row][vc_column][vc_column_text]
When: Wednesday , 7:00-8.30pm
Where: Pushkin House, 5a Bloomsbury Square, London, WC1A 2TA