A postcard for Jimmy
On 25 September, human rights defender Jimmy Lai will stand trial in Hong Kong. He is facing a life sentence for his defence of human rights and democracy. Let him know we are thinking of him by sending him a message of solidarity and support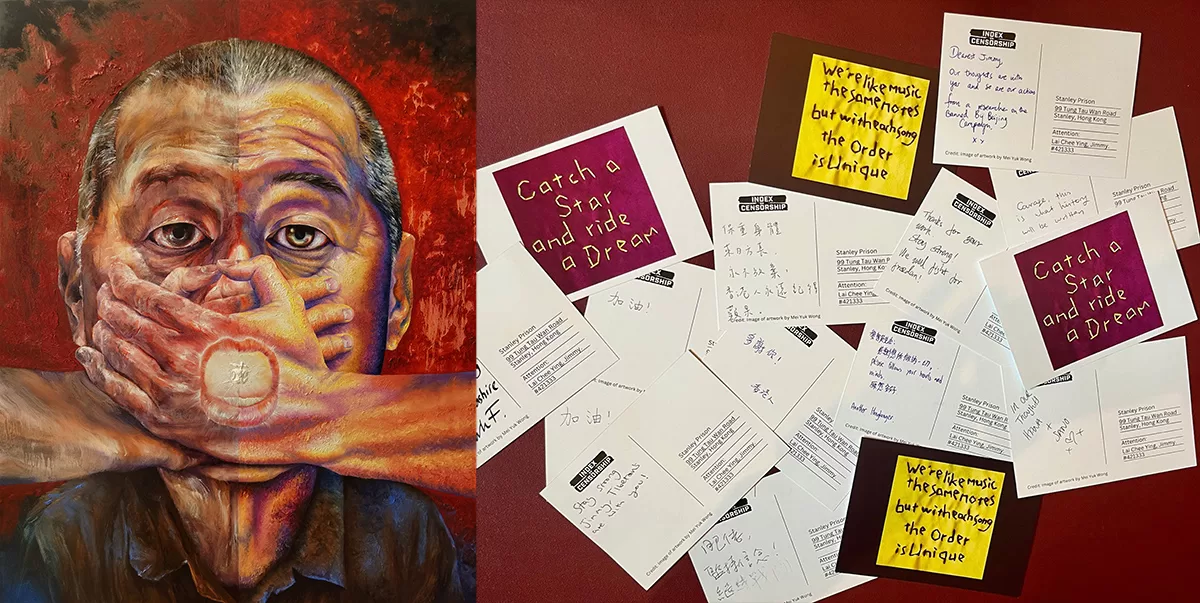 Who is Jimmy Lai?
Jimmy Lai is a 75-year-old British businessman and founder and publisher of Apple Daily, a Hong Kong newspaper that was forced to close in 2021 after the Chinese Communist Party's crackdown on pro-democracy protests in the city. A longtime critic of the party, Lai is one of the most high-profile pro-democracy campaigners to have been arrested in Hong Kong since the Chinese government enacted the National Security Law in June 2020. Lai was charged with violating the National Security Law in August 2020. His trial for that case is scheduled for September 2023, but since his arrest he has been convicted on separate charges of fraud and organising illegal protests.
What is the National Security Law?
On 30 June 2020, China's top legislature unanimously passed a new National Security Law for Hong Kong that entered into force the same day. The law was passed just weeks after it was announced and the text was kept secret from the public until after it was enacted. The law is vaguely defined but wide-ranging in scope, prohibiting acts of secession, subversion, terrorism and "collusion with foreign and external forces". Virtually anything can be deemed a threat to "national security" under its provisions, and it can apply to anyone anywhere in the world. For those found guilty, it carries a maximum sentence of life imprisonment.
Write a postcard to Jimmy Lai
Let Jimmy Lai know you are thinking of him by writing a brief message of support. Your message will be transcribed by Index on Censorship to postcards, as shown in the image above. The postcards will then be sent to Jimmy over the coming weeks and months.
We are collecting the email addresses of those who submit messages so we can provide updates on this postcard campaign as necessary as part of our weekly email newsletter. Your name and contact details will not be transcribed to the postcards.
Share your message
Please complete all fields. Please note that only the text written in the 'your message' box below will be transcribed to the postcard. By sharing your message of support, you agree to receive the weekly Index email newsletter which will include updates on the campaign. You can unsubscribe at any time.
Image credits
1) The painting of Jimmy Lai at the top of this page is "Apple Man" by the Hong Kong artists Lumli Lumlong. Lumli Lumlong are from Hong Kong and have lived in the UK since 2021.
2) The images featured on the postcards that will be sent to Jimmy are from "Messages 1..." (2015) by the Hong Kong visual artist, curator and writer, Mei Yuk Wong. The artwork consists of messages Wong collected to support and encourage Hongkongers who had participated in the pro-democracy Umbrella Movement in 2014. The artwork was first exhibited in Ekklesia Church, which like dozens of other organisations in Hong Kong, has been force to close due to the National Security Law. Mei Yuk Wong is from Hong Kong and has lived in the UK since 1998.