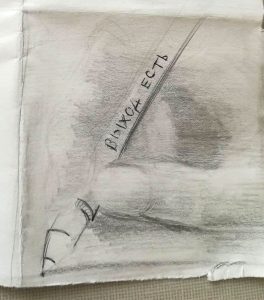 Reader's note: Danila Hancharou is a lighting designer who had previously been employed at the New Drama Theater in Minsk. On 15 March, his apartment was searched, and he was detained for having held a one-person picket. Having been sentenced to 15 days in prison, he was due to be released on 30 March. But on 26 March, he was taken for interrogation and charged with the "organisation and preparation of actions that grossly violate public order." He was subsequently transferred to a pre-trial detention centre. On 9 July 2021, he was put on trial and sentenced to two years in prison. He remains imprisoned in "correctional facility" #17 (IK-17) in Shklow in the Mogliev region of Belarus.
It was Danila's 30th birthday on 27 September 2021. In a Facebook post, his mother Ludmila Gromyko said: "30 years old. Prisoner of conscience. I won't comment. I'm rereading the letters. I want so much to hear his voice." Below are extracts from Danila's letters to his mother, that were sent between June and September 2021.
Danila's letters are poetic and have many literary references, including to mythological creatures like the Hydra, the orc, and the Chimera. He refers to Belarusian poet, translator, essayist, and former vice-president of the Belarus PEN Centre, Ales Ryazanov, who died in August 2021, and to Vladimir Dubovka (c.1900-1976), a Belarusian poet, writer, linguist, and translator, who was a political prisoner in the Soviet Union. 
He also refers to Nasha Niva, Belarus' oldest weekly newspaper, which was founded in 1906 and re-established in 1991. He says that in 1911 Nasha Niva's editor met the Belarusian poet and playwright Yakub Kolas (1882-1956) in prison. According to Danila, the editor amused Kolas, as well as the prison wardens. In exchange, Kolas gave him excerpts from two of his poems. Both of them were detained in Piszczałowski Castle (also known as the Minsk Prison Castle) at the time. Nowadays Piszczałowski Castle is also where Belarus' death row prisoners are housed and executed.