[vc_row][vc_column][vc_column_text]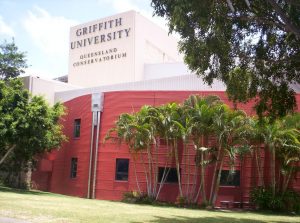 The recent AFP raids in Australia highlighted that challenges to media freedom are not limited to authoritarian countries. 
It has been reported that since 9/11, Australia has seen the introduction or amendment of more than 75 sets of legislation, many of which may impinge on press freedom. Simultaneously, the debate about journalist and whistleblower protection laws has gained momentum.
But where does the security issue fit into this? While a successful democracy is characterised by a free press, it remains true that there are often good reasons for secrecy and confidentiality. How can we reconcile the conflicting perspectives of press freedom and security?
As part of the Integrity 20 conference, Index chief executive and 2019 Freedom of Expression Award winner Mimi Mefo join a panel of experts to discuss challenges to media freedom worldwide.[/vc_column_text][/vc_column][/vc_row][vc_row][vc_column][vc_column_text]
When: Friday 25 October, 12.15pm
Where: Conservatorium Theatre, South Bank Brisbane
Tickets: AUS $153
[/vc_column_text][/vc_column][/vc_row]