[vc_row][vc_column][vc_column_text]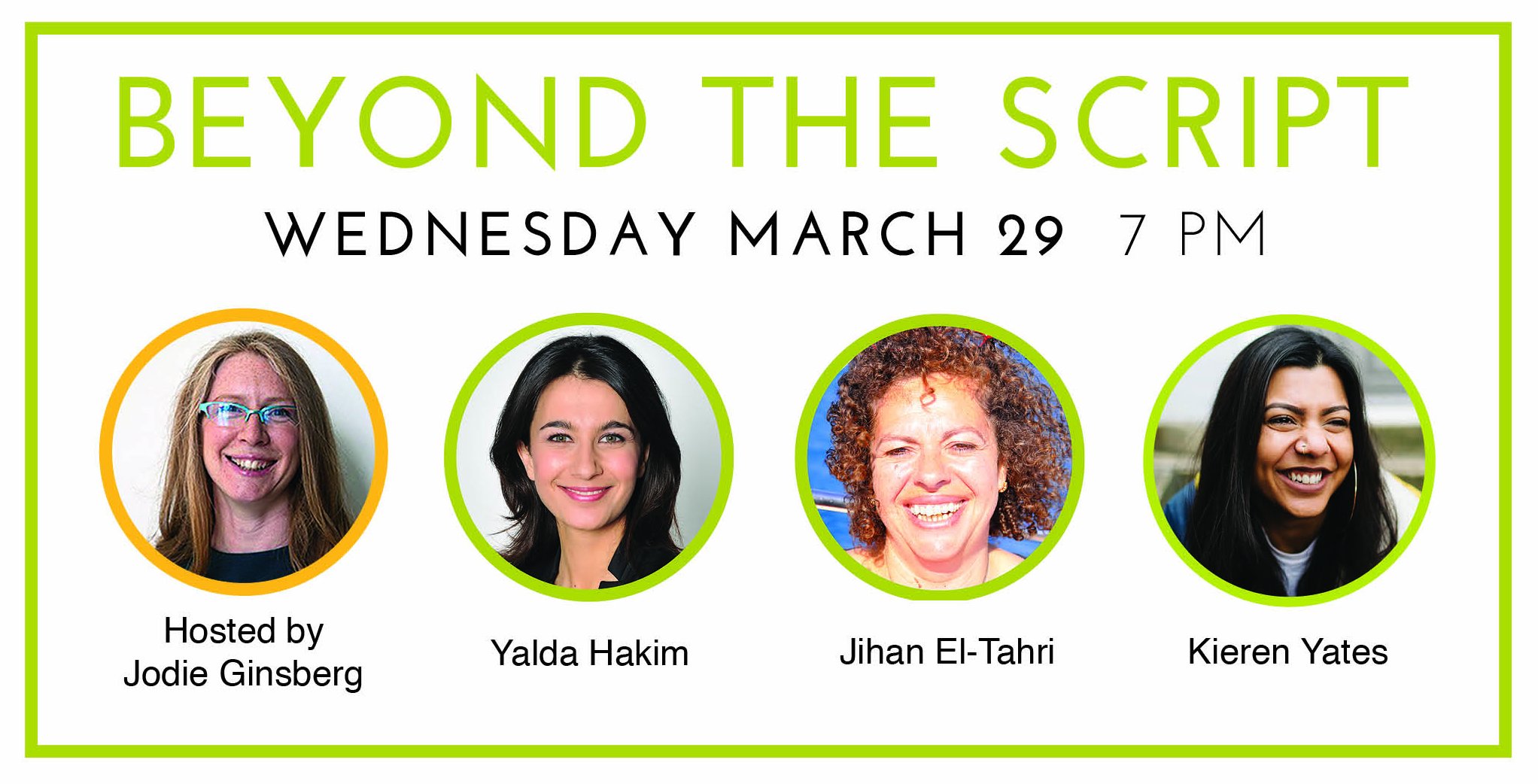 Beyond the Script, part of the BBC Arabic Festival, invites speakers to question what we cannot talk about. Journalists, filmmakers and producers will look at policy, ethics and physical boundaries that limit their ability to convey information or tell a story in full. What are the barriers that limit our knowledge of situations and who gets left behind in the process? What are the stories we cannot tell?
Joining us for this discussion are:
Jihan El-Tahiri – Jihan has been making documentaries since 1990. Her most recent film, Nasser, was part of the 2015 official selection at the Toronto International Film Festival. Jihan is engaged in a number of associations working with African cinema, including the Guild of African Filmmakers in the Diaspora, the Federation of Pan African Cinema and Focus Feature's Africa First Program. She is also a Mentor at the Documentary Campus.
Yalda Hakim – Yalda currently anchors the BBC World News flagship programme Impact and delivers hard hitting journalism for the Our World documentary strand. In the past twelve months she has reported from some of the world's most challenging areas; covering the rise of ISIS in Iraq, Nigeria's fight against Boko Haram, the devastation of the Nepal earthquake, the plight of people starving in South Sudan and has gained entry to Eritrea – considered one of the most secretive and oppressive states on earth.
Kieren Yates – Kieran is a London-based journalist, editor and broadcaster who had spent the last 10 years writing about youth culture, immigrant communities and politics. She writes regularly for The Guardian, FADER and Vice, edits the acclaimed fanzine British Values. She made the award nominated Muslim Drag Queens documentary in 2015 and appears everywhere from BBC One News to Radio 4 discussing politics and culture.
The evening will be chaired by Jodie Ginsberg. Jodie is the chief executive of Index on Censorship, having joined from the think-tank, Demos. A former London Bureau Chief for Reuters, Jodie worked for more than a decade as a foreign correspondent and business journalist. She was previously Head of Communications for Camfed, a non-profit organisation working in girls' education.[/vc_column_text][/vc_column][/vc_row][vc_row][vc_column][vc_column_text]
When: Wednesday 29 March, 7pm
Where: Radio Theatre, Broadcasting House, Portland Pl, W1A 1AA (map)
Tickets: Free. Registration required.
[/vc_column_text][/vc_column][/vc_row]