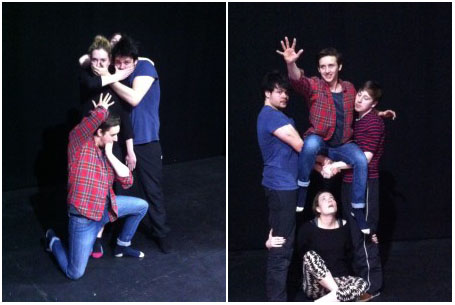 I make up one eighth of North–Northern Stage's emerging associate company in Newcastle. After a long week of mind puzzling exercises and constant questioning, Friday arrived and brought with it the Index on Censorship's theatre workshop, Tripwires.
We began with tired heads and limp limbs, but this feeling lasted all of five minutes. Tripwires threw us into a world of provocation, decision making and analysis both on an individual and global scale. Throughout the day we kept coming back to Index's core value of free expression. The workshop exposed our individual and collective prejudice, conditioning and at the same time strengthened our sense of justice, fairness and the need for conscious thought and understanding.
Index and Tripwires inspired, challenged and encouraged us to speak freely and question everything.
This article was posted on March 3, 2014 at indexoncensorship.org