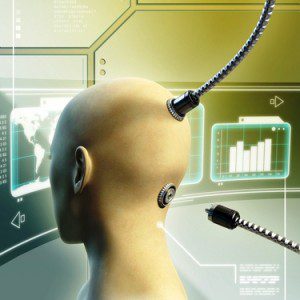 A reader has contacted Index on Censorship to point out that the website Transhumanity.net has been blocked on his 02 phone.
We've checked, and he's right — the site is blocked as "pornography".
It's a little difficult to see why: there's certainly nothing I'd consider pornographic on the site.
Transhumanism is an essentially utopian concept, which believes in harnessing technology and theory to create better lives for humans, free from hunger and disease and the general biological decay to which, in the end, we all succumb.
What we can guess is causing the trouble for Transhumanity.net is discussions on gender. Transhumanity.net says it is interested in "multiplicity of genders" among other things. Which makes sense; any wide-ranging discussion about the future of humanity is going to involve discussion about the future of sexuality, gender and identity. But these topics could trigger filters merely because of the use of certain words.
This week, Culture Secretary Maria Miller will be holding meetings to discuss filtering of web content. But this case demonstrates just one problem with the current discussion in the UK: if we accept the default blocking of pornography, how do we avoid confusion between sexual content and discussions of sexuality and gender?
Let us know if you've had any experience of gender topics being blocked.