A Russian Orthodox has launched a video game in which players attack members of punk feminist group Pussy Riot with a crucifix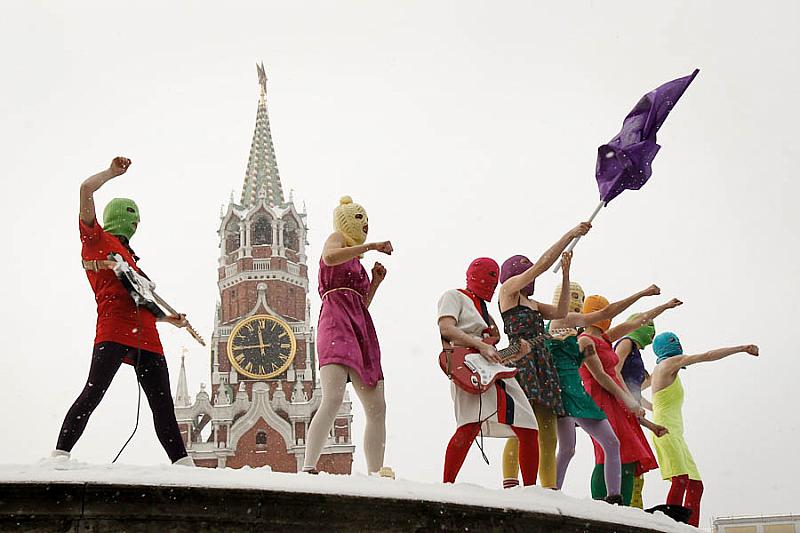 According to Reuters, "Players use a mouse to move a cross over the screen and zap colorful cartoon representations of the women from Pussy Riot – each with a balaclava like those worn by the band members in their protest — as they try to enter a white church."
Pussy Riot have declined to comment on the game.
Two of the punk group,  Maria Alyokhina and Nadezhda Tolokonnikova, are serving sentences in a penal colony after they staged a protest against Vladimir Putin at Moscow's Christ The Saviour Cathedral in February 2012. A third, Yekaterina Samutsevich, was released on appeal.
Index on Censorship met two members of the eight-woman strong collective in London last month. You can read the interview here.
Update: Via RFE/RL, here's the game