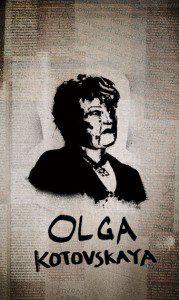 MURDERED 16 NOVEMBER 2009
Olga Kotovskaya, Co-Founder, Kaskad — Kaliningrad, Russia
Join us in demanding justice for Olga Kotovskaya. Authorities called it a suicide but her friends and colleagues of  believe she was murdered in connection to her work: on 16 November 2009, Kotovskaya fell to her death from a 14th-floor window of a building that she reportedly had no reason to be in. For years, Kotovskaya had been embroiled in a lawsuit with Kaliningrad's former vice governor, Vladimir Pirogov, over control of Kaskad. A week before her death, a local court upheld her claims that Pirogov had taken charge of the station using documentation containing forged signatures.
Take Action: Write a letter demanding justice for Olga Kotovskaya
International Day to End Impunity is on 23 November. Until that date,  we will reveal a story each day of a journalist, writer or free expression advocate who was killed in the line of duty.
Latest posts by Alice Purkiss
(see all)