Report reveals an alarming rise in the amount of government requests to remove political  content from the internet
Since launching its Transparency Report two years ago — which discloses removal requests made by governments and copyright owners, user data requests and traffic — the web giant said the subsequent rise in requests from various government agencies to remove content has been "troubling".
"We hoped this was an aberration," Dorothy Chou, Senior Policy Analyst at Google said in a blogpost this morning. "But now we know it's not."
The data released today, for the period July to December 2011, is the fifth set Google has released. Regarding the requests to remove political speech, Chou said:
It's alarming not only because free expression is at risk, but because some of these requests come from countries you might not suspect—Western democracies not typically associated with censorship.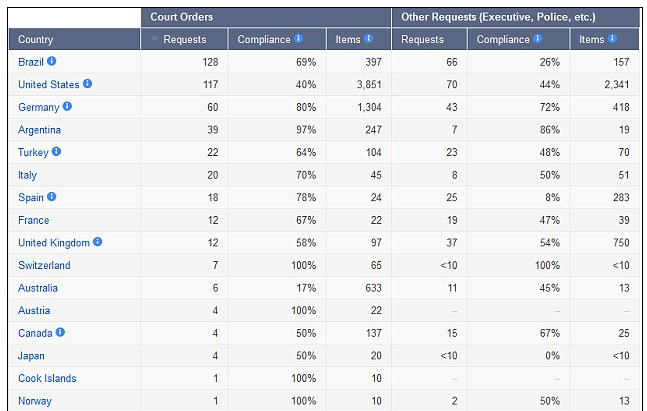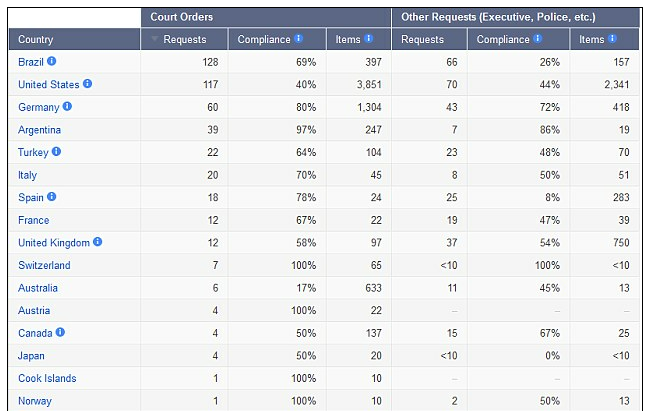 In the period covered by today's report, Google complied with with an average of 65 per cent of court orders, and 47 per cent of more informal requests.
"We try to limit the scope of requests to the bare minimum, but we comply when we are legally obliged to," William Echikson, Head of Free Expression Policy and PR for EMEA at Google, told Index. "We would prefer to err on the side of free expression."
Among the requests from non-democratic states were four from Thailand's Ministry of Information, Communication and Technology to remove 149 YouTube videos for allegedly insulting the monarchy in violation of the country's lèse-majesté law. Google restricted 70 per cent of these videos from view in Thailand, in accordance with local law.
Of the content removal requests Google did not comply with was one from Canada's passport office to remove a YouTube video of a Canadian citizen urinating on his passport and flushing it down the toilet.
It also refused to comply with the Polish Agency for Enterprise Development, which asked to remove a search result that criticised the agency as well as eight more that linked to it.
For all three reporting periods between January 2010 and June 2011, Google updated the number of requests it received from the Spanish government. In the second half of 2011, Spanish regulators asked Google to remove 270 search results that linked to blogs and articles in newspapers referencing individuals and public figures, including mayors and public prosecutors. Google did not comply with the request.
In the UK the Association of Police Officers asked to remove five user accounts that allegedly promoted terrorism. Google said it terminated the accounts because they violated YouTube's community guidelines. As a result approximately 640 videos were removed.
The number of content removal requests Google received from India, meanwhile, increased by 49 per cent compared to the previous reporting period from 68 to 101.
Marta Cooper is an editorial researcher at Index. She tweets at @martaruco