Date: Weds 5 Sept
Venue: Clapham Picturehouse (map here, nearest tube Clapham Common)
Tickets: NOW SOLD OUT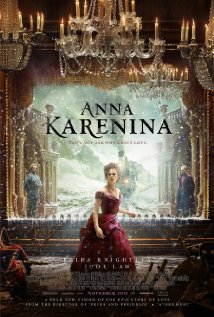 To celebrate our 40th birthday, Index is teaming up with Picturehouse cinemas to host a preview screening of Anna Karenina, directed by Joe Wright, featuring Keira Knightley and Jude Law. The screening will be followed by a live Q&A with screenplay writer Sir Tom Stoppard and Producer Paul Webster chaired by Sandra Hebron.
Amid the glamour and commotion of 19th century Russian society, Anna Karenina feels alone. Trapped with a husband she despises, Anna's imagination brings her to desire other things. But desire is a dangerous force, and leads Anna even further from the light. Screenplay writer Sir Tom Stoppard, whose past adaptations include the Oscar-winning Shakespeare in Love in 1998, will participate in a Q&A about the film and the creative process of taking a respected text to screen.
Back in 1972, Index on Censorship was born as a challenge to Soviet censorship and the shadow of censorship over artistic and literary free expression. With the support of loyal patrons, including Sir Tom Stoppard, Index continues forty years on to support journalists, writers and activists in their crucial fight for free expression.
Latest posts by Eve Jackson
(see all)