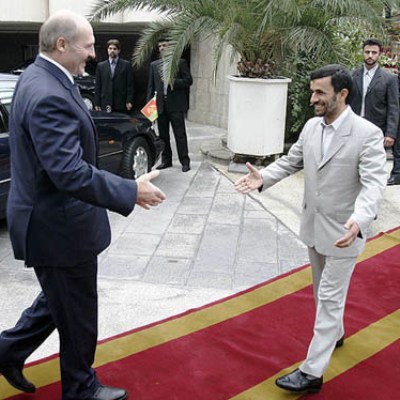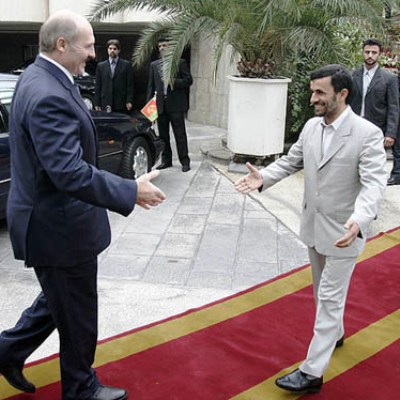 Belarus's dictator Alexander Lukashenko will be able to count on some "like-minded" friends when it comes to a vote on his human rights record at the UN this week. Andrei Aliaksandrau reports

The United Nations Human Rights Council will vote on a resolution on human rights in Belarus this week. Miklos Haraszti, Special Rapporteur on human rights situation in the country, presented his report in Geneva on 4 June.
EU delegates showed unity in praising the report. They called on the government of Belarus to release political prisoners, to abolish the capital punishment, to ensure freedom of expression, assembly and association in the country.
But Haraszti was attacked by delegates from Russia, China, Azerbaijan, Venezuela, Cuba, Zimbabwe, Burma, Bahrain, and several Central Asian states. They criticised the report, saying it was "politicised" and "biased", and concluded that Belarus has such a great human rights situation it does not need special UN attention.
Some of the criticism gave the impression that the critics had not bothered to actually read it at all. There were claims the report is "one-sided" — although there is a section on positive developments in the country.
"The report does not result from the cooperation with the government of Belarus," a representative of Russia claimed in another "accusation", which was technically true, given that the authorities of Belarus had refused the Special Rapporteur a visa to actually enter the country to talk to them.
Diplomats from the self-identified "Like Minded Group" countries and their allies act in a vividly coordinated manner. All their speeches have the same messages, which in fact aim to re-define human rights.
"Human rights are universal indeed, but they can be realised only within the framework of traditional culture and distinctive values every particular nation has," said Mikhail Khvostov, the Belarus Resident Representative in the UN Office in Geneva.
Thus, Belarus and its friends think it is for the governments to decide what human rights are.
Another point pushed in concord by the "Like Minded Group" is that the only "true" international mechanism of a human rights dialogue is the Universal Periodic Review. The mere existence of country-specific special rapporteurs is not acceptable; it is labelled as "politicised intrusion in internal affairs" and rejected by "young developing democracies".
Representatives of the evolving "Authoritarian Club" coordinate joint efforts not only at UN level, but also in the Council of Europe and the OSCE.
Cold War style rhetoric is back; any publicly expressed concerns about particular human rights issues are attacked and rejected. In a lobby conversation during a meeting on media freedom, organised by the Parliamentary Assembly of the Council of Europe last month in London, a more experienced Russian MP was explaining to his younger colleague why they should speak up when Azerbaijan is accused of human rights violations: because Azerbaijan "will pay us in our own coin" next time someone dares to speak about murders of journalists or draconian anti-NGOs law in Russia.
Voting on a resolution on human rights situation in Belarus is scheduled in Geneva for 13 June. The split in the chamber will be worth watching.
Latest posts by Andrei Aliaksandrau
(see all)