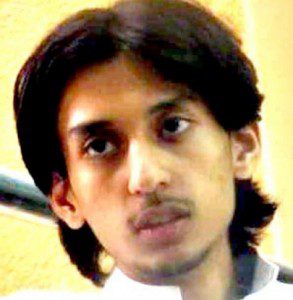 Saudi journalist and blogger Hamza Kashgari, detained for 625 days on blasphemy charges, has been released.
The news was confirmed  by Saudi human rights activist Walid Abulkheir, who told AFP: "The authorities freed Kashgari at 6.30 am (0330 GMT)"
This morning, Kashgari himself tweeted: "Mornings of hope…souls that live and never die. Thanks to God."
The 23-year-old writer was arrested in 2011 when he tweeted a mock conversation between himself and the prophet Mohammed which sparked furious responses, including death threats.
He tried to flee Saudi Arabia, but was detained in Malaysia and deported following a request by Interpol on behalf of Saudi authorities.
Blasphemy is punishable by death in Saudi Arabia.