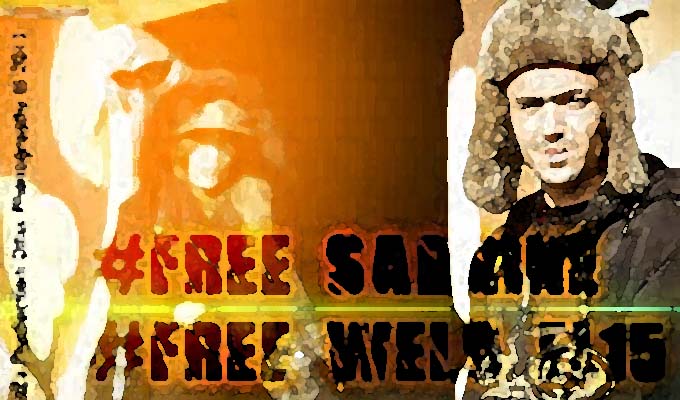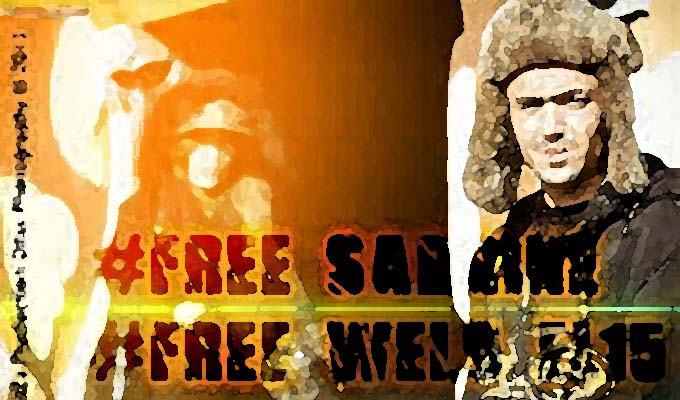 Art is one of the most prominent forms of freedom of expression, allowing people to express their thoughts through song, dance, prose and theatre. It is not uncommon across the world for performers to be attacked as a form of censorship, ultimately silencing what they are trying to say.
Ala Yaacoub- Tunisian rapper, two years imprisonment
Tunisian rapper Weld El 15, real name Ala Yaacoub, was sentenced to two years in prison after posting a song online in which he insulted and threatened police.
Yaacoub, 25, told AFP that in the rap, entitled The Police are Dogs, he used the same terms that the police use to speak about the youth: "The police have to respect citizens if they want to be respected. I am afraid because in a country like Tunisia the law is not applied; you can expect anything."
Some of those involved in the production of the music video for the rap, including director Mohamed Hedi Belgueyed and actress Sabrine Klibi, were handed suspended sentences of six months. Yaacoub was freed a month after his trial and given a suspended six-month term. 

Tunisia was the first country to be hit by the 'Arab Spring' after which a moderate Islamist-led government was elected after the overthrow of Zine al-Abidine Ben Ali. Since then there has been an increase in ultra-conservative Islamists, Salafists, who have been campaigning for greater public piety in Tunisia.

Aron Atabek – Kazakh poet, 18 years imprisonment
In 2007 Aron Atabek was sentenced to 18 years imprisonment following his involvement in a 2006 protest against an attempt by Kazakh authorities to flatten a shanty town; the protest ended in violent clashes and the death of a police officer.
Whilst in jail Atabek wrote poetry and prose relating to the clash which was later smuggled out of his prison and posted online. The authorities, not happy with this, sentenced Atabek to two years in solitary confinement, serving one year until November 2013. This type of punishment, in which he was watched under 24 hour video surveillance, was nothing new to the poet having spent two years in solitary confinement previously for refusing to wear a prison uniform. 

Since leaving solitary confinement and returning to his previous prison Atabek's family are still yet to have any contact with him.
Malian musicians- 12,000 singers and musicians banned from working
Islamic militants first announced a ban on music in the north of Mail in 2012; since then the ban has spread to nearly two-thirds of the country, a country from which artists such as Ali Farka Touré, Rokia Traoré and Salif Keita have witnessed global success.
After armed militants sent out death threats nearly 12,000 musicians found themselves out of work, with some facing exile, as instruments were destroyed and live venues shut down. The 2013 Festival in the Desert, a world famous Malian music event, was moved to neighbouring Burkina Faso and then later postponed due to security risks.
Fadimata "Disco" Walet Oumar was forced to flee as the conflict in Mali developed: "Life without music is not possible … I would rather die than never be able to perform, create or listen to music again in my life."
The state of emergency has been lifted in the country and the Islamists driven out of the north of the country by the help of the French. But refugees returning to the country don't yet believe that Mali's problems are over.
Tunisian actors
Nineteen actors in the Tunisian city of El Kef were attacked by Salafist Muslims only to be arrested themselves by police under claims of 'indecency'.

Whilst performing at a small theatre, to help raise funds for another venue that had been burnt down in an arson attack, the group of actors were attacked by the militant group. The performance, entitled "Guetlouh" (They Killed Him), was a tribute to opposition politician Chokri Belaid, who was assassinated in February by suspected Salafists.
The charge for indecent behaviour carries a sentence of up to six months imprisonment in Tunisia.
Lena Hendry
'No Fire Zone: The Killing Fields of Sri Lanka' was shown on Channel 4 in 2012, drawing in more than double the viewers of a 11pm broadcast despite the graphic content it showed. The ITN team behind the documentary went on to be nominated for a Nobel Peace Prize.

Lena Hendry, on the other hand faces jail for organising a private screening of the documentary during a human rights event in Kuala Lumpur, Malaysia.
Hendry was charged on 19 September for her involvement in the screening of the documentary on 9 July 2013 under the Film Censorship Act 2002, in connection with the screening of a video which was not vetted and approved by the Film Censorship Board of Malaysia. If convicted she faces a fine of between $1,576 and $9,455, up to three years in jail or both.

The Magistrates' Court scheduled a final procedural hearing for 17 March 2014, and set the trial dates for 31 March to 4 April 2014. Lena Hendry is bringing a High Court appeal challenging the charges.