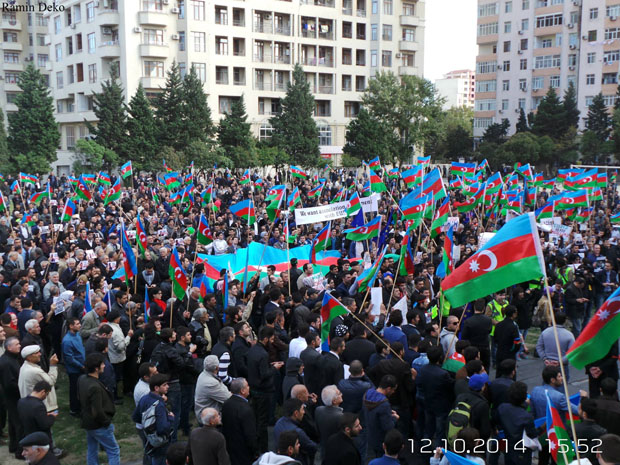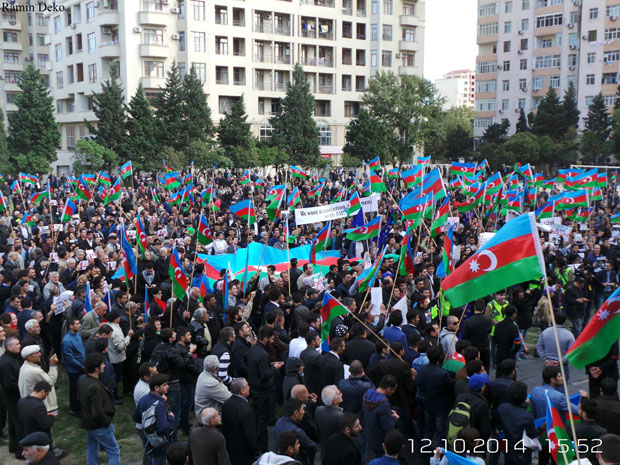 Thousands of Azerbaijanis took to the street on Sunday, calling for the resignation of President Ilham Aliyev, the release of political prisoners and an end to human rights abuses in the country. The protest comes during an ongoing and wide reaching crackdown on regime critics.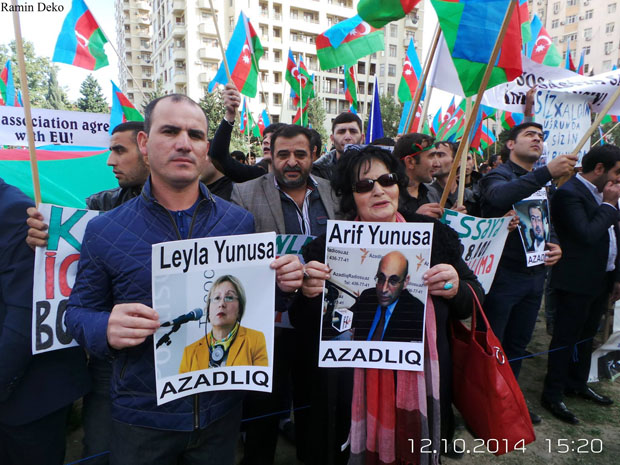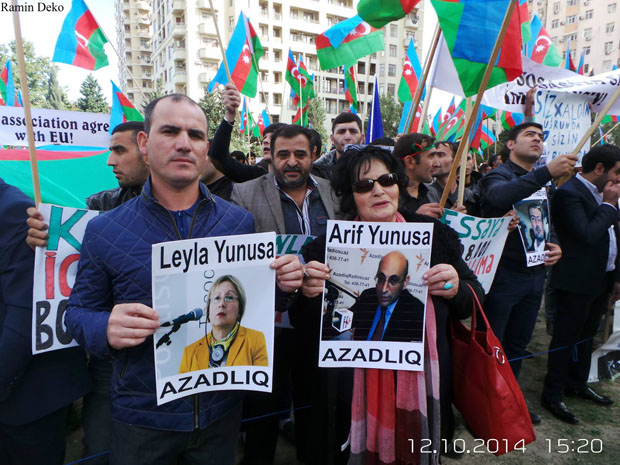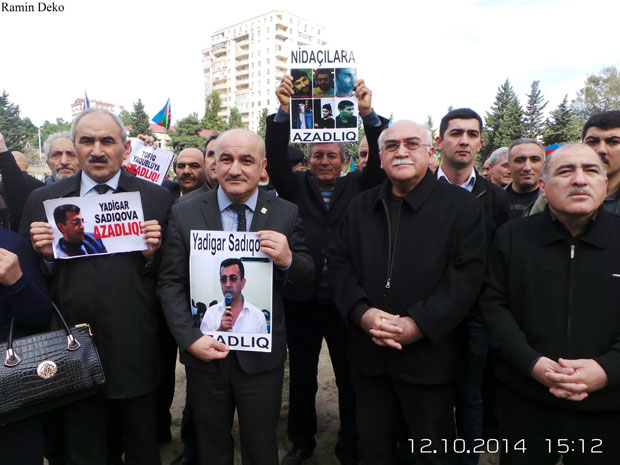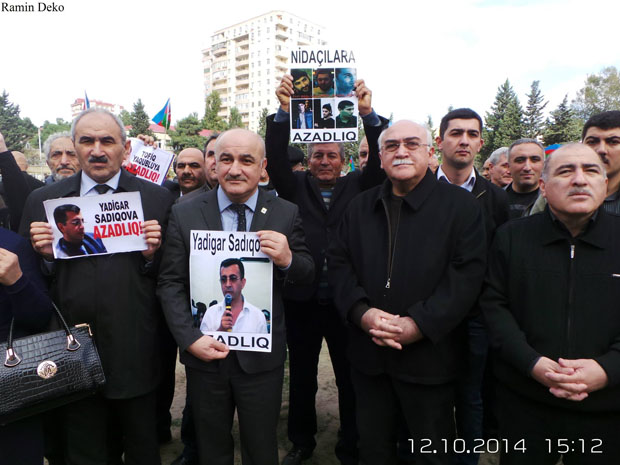 On Saturday, investigative journalist Khadija Ismayilova was placed under a travel ban. The award-winning reporter has covered corruption allegedly connected to Aliyev, and has been targeted by government supporters in the past. She is currently facing criminal charges of libel and document forgery, which she denies and vows to fight.
Last week, Index reported journalist Arzu Geybulla being threatened on social media and accused of treason after being interviewed by Azerbaijani news site Modern.az.
These cases follow the jailing of several prominent and critical voices within Azerbaijan's civil society. Human rights defender Leyla Yunus and her husband Arif were detained in July, followed by fellow rights activist Rasul Jafarov, lawyer Intigam Aliyev and journalist Seymur Hezi.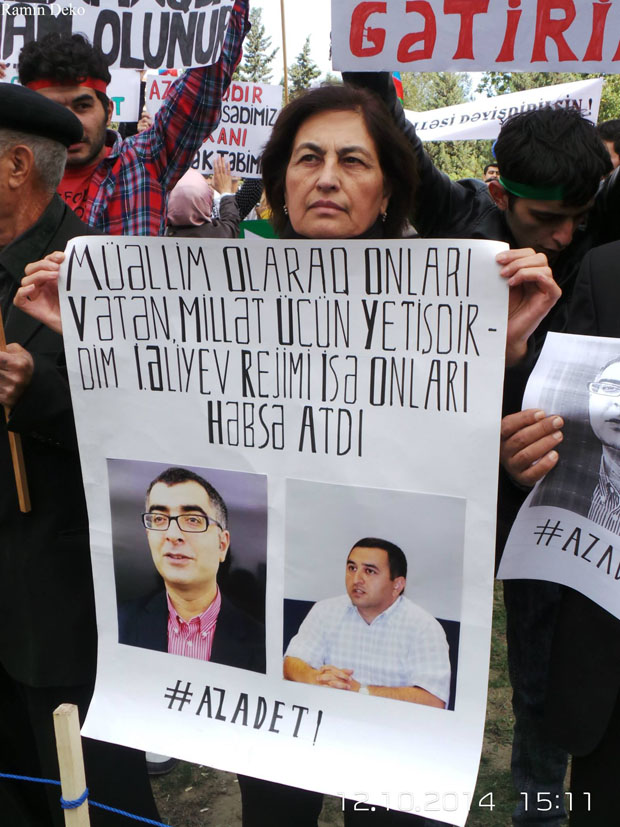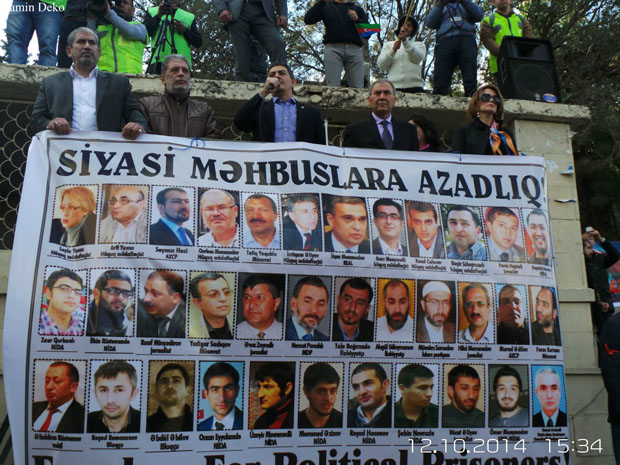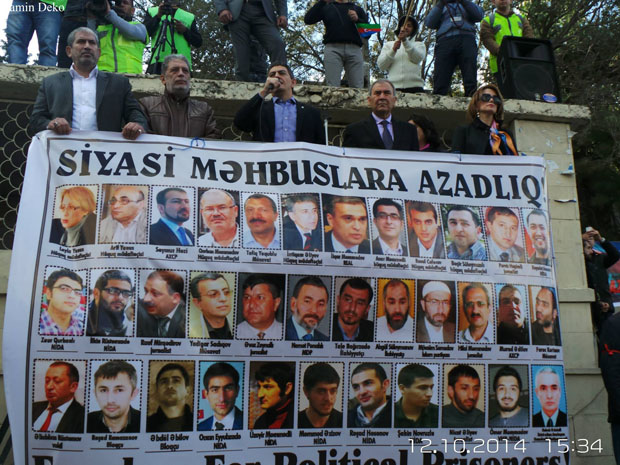 The European Parliament recently called on Azerbaijan — currently chairing the Council of Europe — to release several prominent political prisoners and proceed with reforming the country's human rights policies. Before being arrested, Jafarov had worked on putting together a detailed list of the country's political prisoners, with the latest figure coming to 98.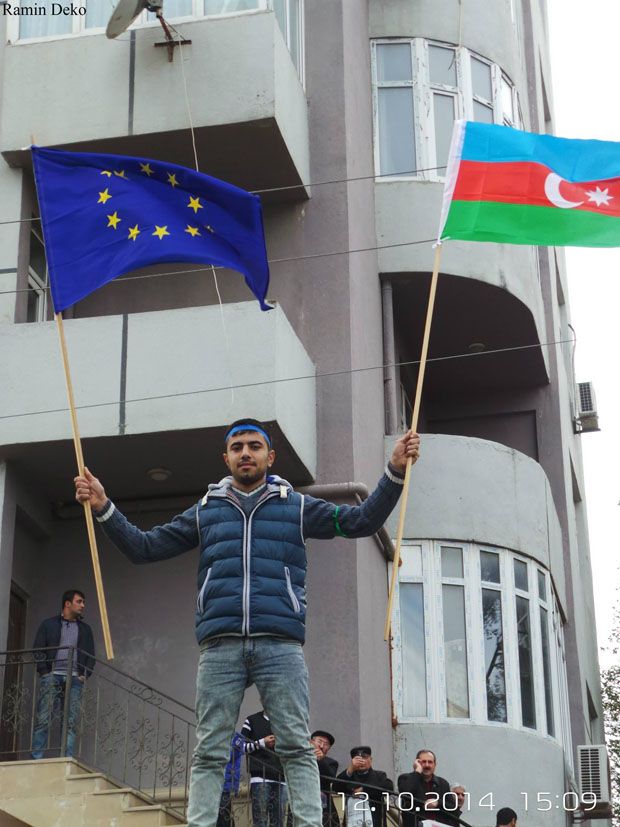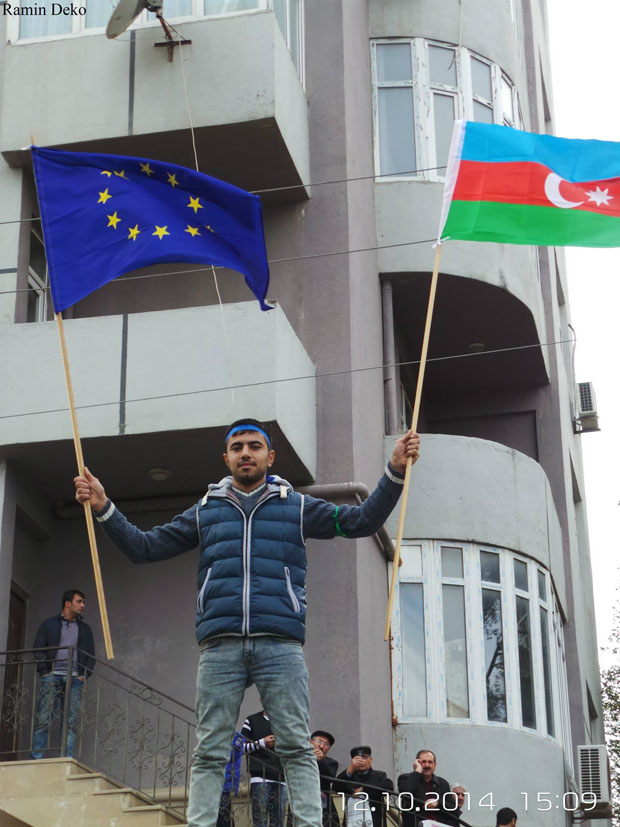 The protest, which also called for closer ties to the European Union, was approved by authorities, but took place in a remote part of Baku.
All photos by Ramin Deko
This article was posted on 10 October 2014 at indexoncensorship.org