Azerbaijan: Government arrests investigative journalist
Index on Censorship demands the immediate and unconditional release of journalists and human rights defenders in detention. The international community must take action to pressure the country's government to respect freedom of expression.
The arrest of Azerbaijani investigative journalist Khadija Ismayilova today underscores the entrenched authoritarian instincts of the government of President Ilham Aliyev. Ismayilova was sentenced to a two month pretrial detention.
"The arrest of Khadija Ismayilova is part of Azerbaijan's continued crackdown on free media and civil society. This confirms the pattern of intimidation and harassment perpetrated by authorities in an attempt to silence critical voices," Melody Patry, senior advocacy officer at Index on Censorship, said.
Ismayilova's arrest follows the earlier detentions of human rights defenders Leyla Yunus and her husband Arif Yunus; free speech advocate Rasul Jafarov; journalists Seymur Hezi, Parviz Hashimli, Nijat Aliyev and Sardar Alibeyli; and bloggers Omar Mamedov, Abdul Abilov and Rashad Ramazano. The country has starved the 2014 Index award winning Azadliq newspaper of resources, forcing it to suspend its print edition. The charges against all of the detainees range from hooliganism to illegal storage and sale of drugs.
Today's action by Azerbaijan's authorities also drew immediate criticism from Human Rights House Foundation Executive Director Maria Dahle and the OSCE Representative on Freedom of the Media Dunja Mijatović.
"This sentence does not come as a surprise: we assumed the authorities wanted to silence Khadija Ismayilova," said Dahle. "The arrest has a chilling effect: one must now consider that every independent civil society leader in Azerbaijan is a target and can be arrested at any given time for any charge, as ludicrous as one can imagine. The international community, especially the Council of Europe, must now get a foot in the door to stop the repression, including by stopping further cooperation with Azerbaijan's authorities", Dahle added.
"The arrest of Ismayilova is nothing but orchestrated intimidation, which is a part of the ongoing campaign aimed at silencing her free and critical voice," Mijatović said.
On Friday afternoon, Ismayilova's usually very active Facebook page was also inaccessible.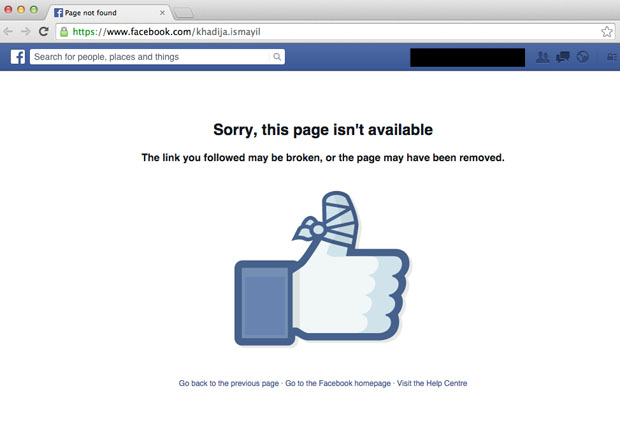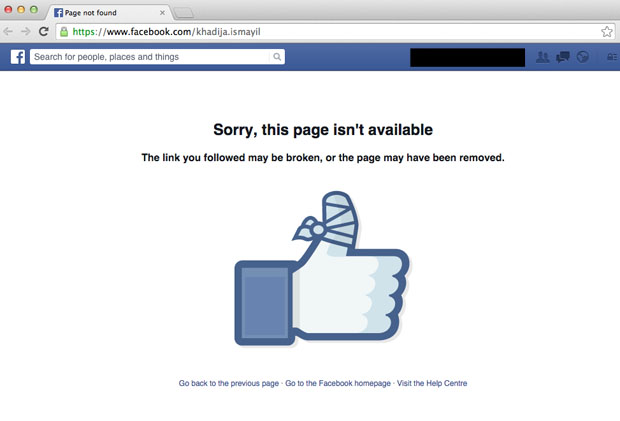 Azerbaijan, which spends significant amounts on media relations, presents itself as a modern nation. But behind the smokescreen, the country has been carrying out a systematic suppression of civil society, journalists and independent media.
This article was posted on 5 Dec 2014 at indexoncensorship.org