Index Awards 2015: Meet the 17 nominees who fight for free expression
27 Jan 2015
BY INDEX ON CENSORSHIP
A journalist under 24-hour protection because of his reports into the Italian mafia, an Ecuadorian cartoonist facing prosecution for mocking a congressmen's pay packet, and lawyers who challenged Turkey – and won – over its social media ban, are among those shortlisted for the Index on Censorship Freedom of Expression Awards this year.
Drawn from more than 2,000 nominations, the shortlist celebrates those at the forefront of tackling censorship and threats to freedom of expression. Many of the 17 shortlisted nominees are regularly targeted by authorities or by criminal and extremist groups for their work: some face regular death threats, others criminal prosecution.
"The Index Freedom of Expression Awards recognise some of the world's most courageous journalists, artists and campaigners," said Jodie Ginsberg, CEO of Index. "These individuals and groups often work in isolation, with little funding or support, but they are all driven by the vision of a world in which everyone can express themselves freely – no matter who they are or what they believe."
Awards are offered in four categories: journalism, arts, campaigning and digital activism.
Those on the shortlist include Lirio Abbate, an Italian journalist whose investigations into the mafia mean he requires constant protection; Safa Al Ahmad, whose documentary exposed details of an unreported mass uprising in Saudi Arabia; radio station Echo of Moscow, one of Russia's last remaining independent media outlets; and Rafael Marques de Morais, an Angolan reporter repeatedly prosecuted for his work exposing government and industry corruption.
Arts nominees include Ecuador's censored cartoonist Xavier "Bonil" Bonilla – who has for more than 30 years critiqued and lampooned the country's authorities; Moroccan rapper Mouad "El Haqed" Belghouat, whose music challenges poverty and government corruption; Rory "Panti Bliss" O'Neill, a Dublin-based drag artist who speaks out against homophobia; and Malian musicians Songhoy Blues, who fled their country after music was banned. Guitarist Garba Touré was threatened with having his hand cut off.
In the campaigning category, nominees range from lawyers Yaman Akdeniz and Kerem Altiparmak, who played a key part in overturning Turkey's social media ban last year; to innovative German anti-Nazi group ZDK; to Amran Abdundi, working on the treacherous Somali-Kenya border to help women and girls who are frequently victims of violence, rape and murder. They also include Abdul Mujeeb Khalvatgar who is working to develop a free media in Afghanistan, and The Union of the Committee of Soliders' Mothers of Russia – a group dedicated to exposing stories of Russian soldiers, killed in the Ukraine conflict, which the Russian government denies.
The digital activism category, which is decided by public vote, includes investigative news outlet Atlatszo.hu, which is using freedom of information requests to hold the Hungarian government to account; Nico Sell, a US-based entrepreneur and online privacy activist; online map Syria Tracker, which is providing reliable data on human rights abuses in Syria; and Valor por Tamalipas, a crowd-sourced news platform set up to fill a void created by the region's drug cartel-induced media blackout.
The shortlisted nominees:
Arts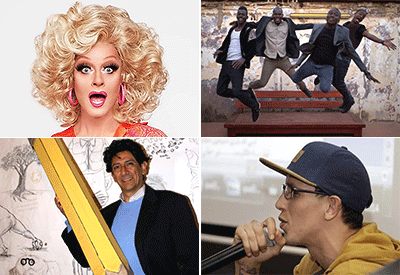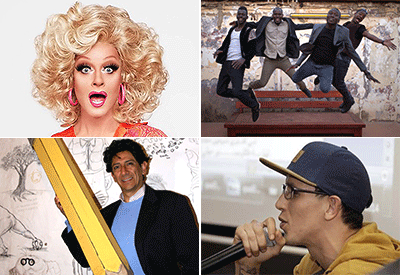 Panti Bliss (Ireland)
Songhoy Blues (Mali)
"Bonil" (Ecuador)
"El Haqed" (Morocco)
More details
Campaigning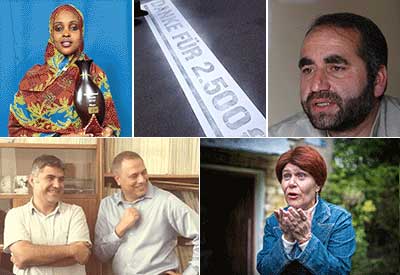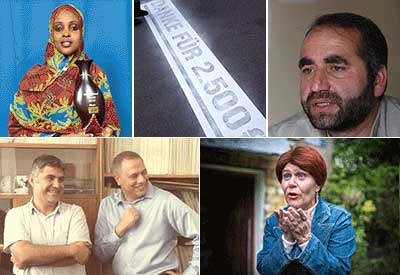 Amran Abdundi (Kenya/Somalia)
Zentrum Demokratische Kultur (Germany)
Abdul Mujeeb Khalvatgar (Afghanistan)
Yaman Akdeniz and Kerem Altiparmak (Turkey)
Soldiers' Mothers (Russia)
More details
Digital Activism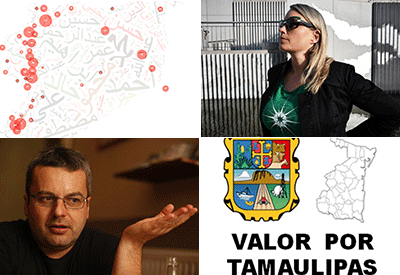 Syria Tracker (Syria)
Nico Sell (USA)
Atlatszo.hu and Tamás Bodoky (Hungary)
Valor por Tamaulipas (Mexico)
More details
Journalism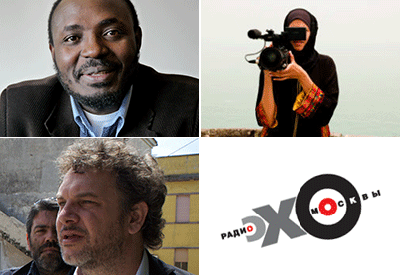 Rafael Marques de Morais (Angola)
Safa Al Ahmad (Saudi Arabia)
Lirio Abbate (Italy)
Echo of Moscow (Russia)
More details
This article was posted on 27 January 2015 at indexoncensorship.org