Bahrain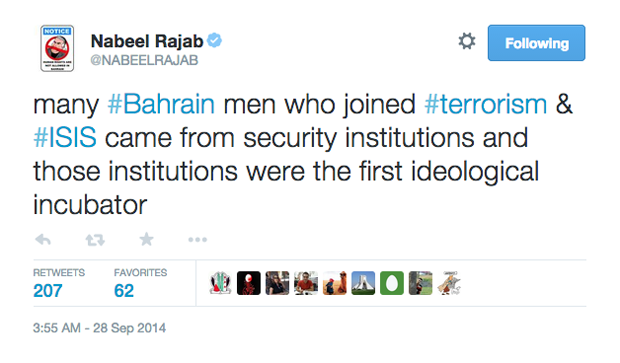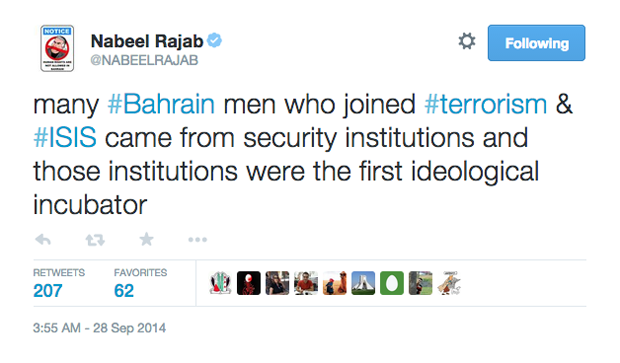 This week, prominent Bahraini human rights activist Nabeel Rajab was handed down a six month suspended sentence over a tweet in which both the country's ministry of interior and ministry of defence allege that he "denigrated government institutions". Rajab was only released last May after two years in prison, over charges that included sending offensive tweets. His experience is not unique in Bahrain. In May 2013, five men were arrested for "insulting the king" via Twitter.
Turkey
A former Miss Turkey was recently arrested for sharing a satirical poem criticising the country's President Recep Tayyip Erdogan on her Instagram account. She is set to go on trial later this year. Turkey has a chequered relationship with social media, temporarily banning both Twitter and YouTube in the wake of the Gezi Park protests, in large part organised and reported through social media. In 2013, authorities arrested 25 individuals for spreading "untrue information" on social media.
Saudi Arabia
In late 2014, women's rights activist Souad Al-Shammari was arrested during an interrogation over some of her tweets. The charges against her include "calling upon society to disobey by describing society as masculine" and "using sarcasm while mentioning religious texts and religious scholars", according to the Gulf Centre for Human Rights.
France
Following the series of terrorist attacks in Paris in early January, at least 54 people have been
detained by police
 for "defending or glorifying terrorism". A number of the cases, including against
comedian Dieudonne M'bala M'bala
, are believe to be connected to social media comments.
Britain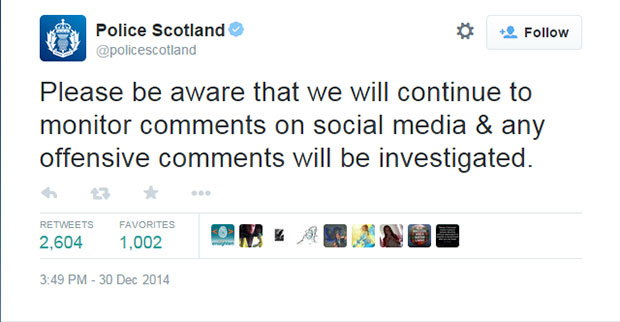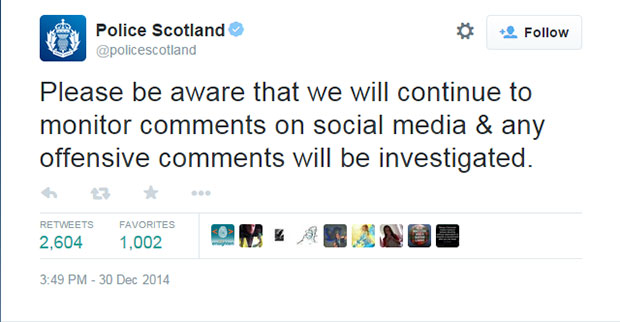 A 22 year old man was arrested in for "malicious communication" following Facebook messages made in response to the murder of soldier Lee Rigby, and another user was arrested after taunting Olympic diver Tom Daly about his dead father. More recently, police arrested a 19-year-old man over an "offensive" tweet about a bin lorry crash in Glasgow that killed six people. TV personality Katie Hopkins, known for her controversial tweets, was also reported to Scottish police following some tasteless tweets about about Scots. The incident prompted Scottish police the to post their now infamous tweet declaring they would continue to "monitor comments on social media".
China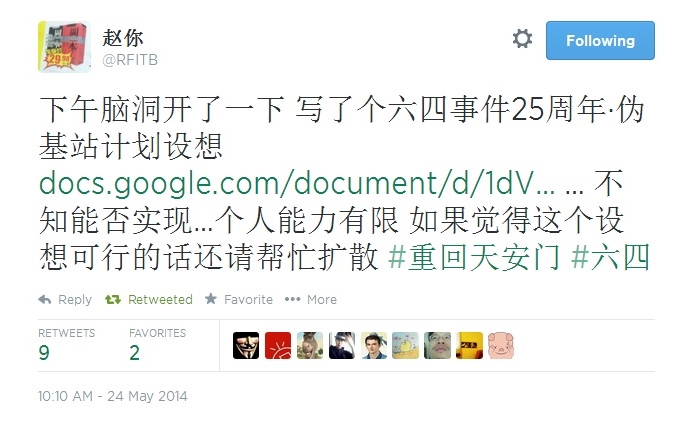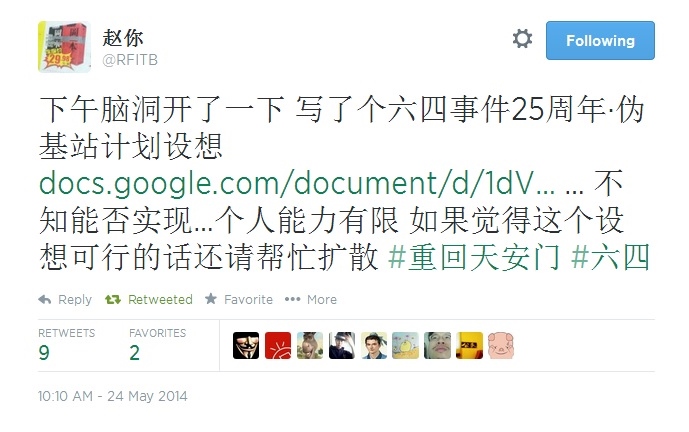 Online activist Cheng Jianping was arrested on her wedding day in 2010 for "disturbing social order" by retweeting a joke by her fiance. She was sentenced to one year of "re-education through labour".  Twitter is officially banned in China, and microblogging site Weibo is a popular alternative. In 2013, four Weibo users were arrested for spreading rumours about a deceased soldier labelled a hero and used in propaganda posters. The four were said to have "incited dissatisfaction with the government", according to the BBC.
Australia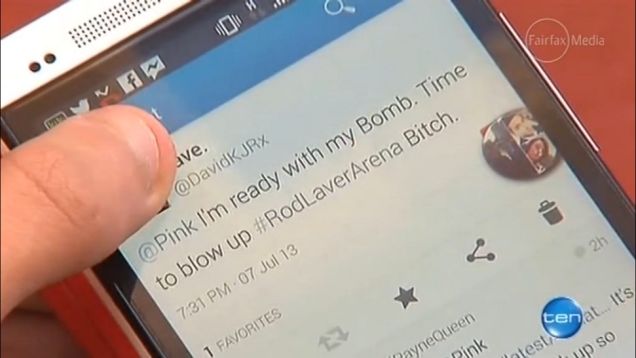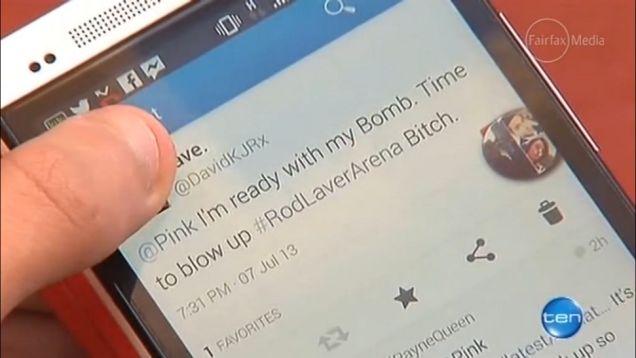 A teen was arrested prior to attending a Pink concert in Melbourne for tweeting: "I'm ready with my Bomb. Time to blow up #RodLaverArena. Bitch." The tweet referenced lyrics from the American popstar's song Timebomb.
India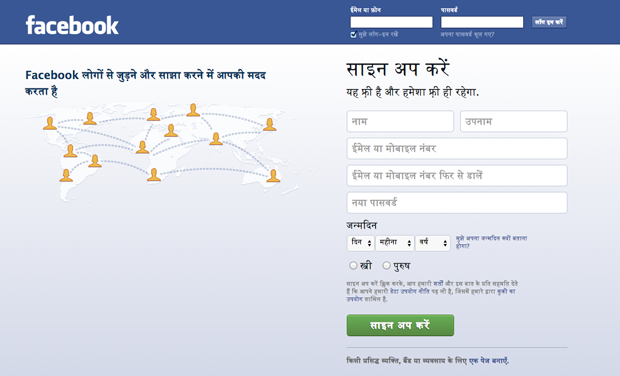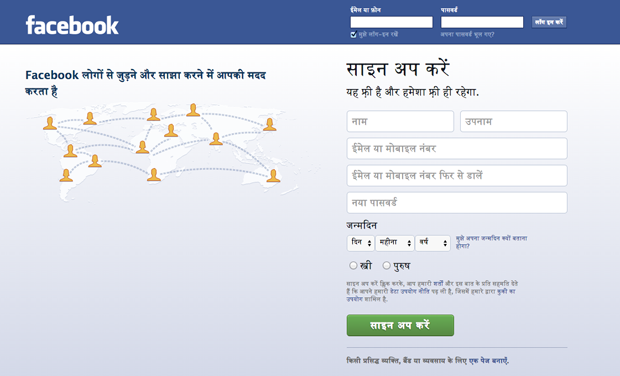 An Indian medical student was arrested in 2012 over a Facebook post questioning why her city of Mumbai should come to a standstill to mark the death of a prominent politician. Her friend was arrested for liking the post. Both were charged with engaging in speech that was offensive and hateful.
United States
Back in 2009, a New York man was arrested, had his home searched and was placed under £19,000 bail for tweeting police movements to help G20 protesters in Pittsburgh avoid the officers. According to Global Voices, it is unclear whether his actions were actually illegal at the time.
Guatemala
A man was arrested in 2009 for causing "financial panic" by tweeting that Guatemalans should fight corruption by withdrawing all their money from banks.
This article was posted on 23 January, 2015 at indexoncensorship.org