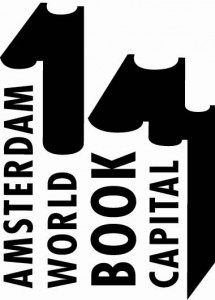 A conference tackling new forms of censorship goes online September 20, inviting readers all over the world the chance to cite examples of what the organisers call 'neo-censorship'.
Neo-censorship is a kind of control on opinion that moves beyond the traditional model — that of the state, the law and the secret policeman. Today's censors can be found in big business, courtrooms, schools, newsrooms. They block ideas out of habit, or prejudice or fear and often in secret.
The organisers cite papers that refuse to print fair opinions, museums that refuse to exhibit art, schools that refuse to teach scientific theories, libraries that refuse to buy books, movie companies that cut scenes.
'We hold that this kind of censorship is more dominant in Western countries than (classical) state censorship. Do you agree? And if you do, what can we do about it?'
One option is to join the Worldchat being organised for the Amsterdam World Book Capital programme 19-20 September. The chat is part of an International Symposium on Neo-censorship held in the city that week.
The organisers invite you to send examples of neo-censorship before 12 September to add to discussion statements for the session ([email protected]).
There are four chat spaces planned.
Neo-censorship: How are we doing in 2008? Are we moving forward to an ever more free world? Or are we worse off than, say, ten years ago?
Neo-censorship and news media: Do newspapers print all sorts of opinions, or do they actually obstruct debate from being held?
Neo-censorship in a multicultural society: How do minority and majority groups obstruct the meaning of the other from being heard?
Neo-censorship and archives: How do archives and libraries prevent opinions from being heard by present and future generations?
The discussions will be led by Ingmar Vriesema, editor of the Dutch newspaper NRC Handelsblad, Bert Brussen of the internetforum geenstijl, Rohan Jayasekera of Index on Censorship and Paul Sturges, chair of the International Federation of Library Associations's group on Freedom of Access to Information and Freedom of Expression (FAIFE).
Neo-censorship will have a stifling impact on free expression and freedom of information, with drastic consequences for the world of writing and publishing. The symposium supporters argue that authors, publishers, librarians and booksellers should take urgent stock of neo-censorship's rise and determine what can be done to counter it.
Amsterdam has been granted the title World Book Capital for 2008 by the UN cultural and educational agency UNESCO under the theme 'Open Book'.