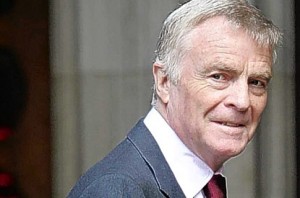 Peter Noorlander of the Media Legal Defence Initiative warns that today's action by Max Mosley at the European Court of Human Rights could have grave consequences for free media

Max Mosley is asking the European Court of Human Rights in Strasbourg to rule that whenever a publisher intends to publish material that may impact on someone's private life, the person concerned must be notified. If that person wants to prevent publication, they can then apply for an injunction which would force the publisher to engage in litigation if they want to publish it.
If the European Court of Human Rights allows Mosley's application, that rule would be effective across Europe.
Such a rule would be disastrous for investigative reporting of all kinds — by the media as well as by NGOs. It would mean that a local paper that has been leaked documents showing corruption in the local council, for example, would be forced to notify those named in the story. The subjects would without doubt take out an injunction, probably on grounds of breach of confidence, and the story could not be published for months — if the newspaper concerned has the funds to litigate at all (readers of this blog will be aware how costly litigation is in the UK). If it doesn't, then the story would not see the light of day at all. The story would affect NGOs as well. Global Witness, the human rights NGO, have said that should Mosley's rule be brought in, they would no longer be able to publish hard-hitting reports on topics such as blood diamonds, and their staff and sources would be put in danger.
Media elsewhere across Europe would encounter similar problems. Reporting on the activities of large odious multinationals such as Trafigura (whose dumping of toxic waste in West Africa and subsequent litigation across Europe to prevent the story being reported hit the headlines in 2009) would be even more difficult than it already is, and oligarchs in Russia or Ukraine could use such a new privacy law to muzzle what is left of the independent media in these countries.
To protect the right of the media to continue publish information on issues of public interest — and the right of the public to receive it — the Media Legal Defence Initiative along with Index on Censorship, the International Media Lawyers Association, the European Publishers Council, the Russia-based Mass Media Defence Centre, the Romanian Helsinki Committee, the Bulgarian Access to Information Programme and Global Witness jointly intervened in the Mosley case to warn the Court of the wider implications of Mosley's request. Mosley's request is wholly incompatible with the fundamental right to freedom of expression, guaranteed in Article 10 of the Convention, and we urge the European Court to dismiss his application. Geoffrey Robertson QC's submissions on our behalf are found below.