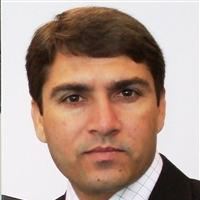 The killing of Syed Saleem Shahzad has highlighted the precarious situation for Pakistan's brave journalists. Daud Khan Khattak reports

The abduction and killing of Pakistani journalist Syed Saleem Shahzad on 30 May has instilled more fear among media personnel already threatened and harassed by the warring sides besides exploitation by their employers — in this case owners of newspapers and television channels.
Shahzad, 40, was working as bureau chief of the Hong Kong-based Asia Times website. He went missing in Islamabad while on way to participate in a TV talk show on 29 May. Two days before his abduction, Saleem Shahzad published an article in the Asia Times Online investigating reasons behind a daring militant attack on a highly guarded naval base in Karachi.
Shahzad's dead body was recovered from a canal in Punjab province the day two young tribal journalists — Salman Shahzad and Muhammad Wali Afridi — completed their 1,600 kilometres motorbike rally from Peshawar to Karachi to seek peace for their fellow journalists.
The rally was actually organized following the targeted killing of two journalists – Nasrullah Afridi on 10 May in Peshawar and Wali Khan Babar on 13 January, 2011 in Karachi. However, they had to add a third name — Syed Saleem Shahzad — to the list before reaching the end point.
Shahzad was the third journalist killed this year. The Committee to Protect Journalists (CPJ) has termed Pakistan the "deadliest in the world for journalists".
Not only are journalists being harassed, kidnapped, tortured and killed by the warring sides — the Taliban, sectarian groups and the intelligence agencies — but they are also exploited by their employers by paying them low salaries and no benefits like life and health insurance.
The single biggest proof of their exploitation is the continuous refusal of newspapers owners to implement the seventh Wage Board Award meant to revive and re-adjust salaries of working journalists in accordance with the ratio of inflation and cost of living in Pakistan.
"Both the government and employers are exploiting the journalists," says Afzal Butt, President of the Islamabad Press Club. The 'corrupt' government refrains from forcing the newspaper owners to implement the Wage Board Award only to avoid criticism of its policies in the media, he added.
Under the constitution of Pakistan, the newspapers owners need to release a Wage Board Award after every five years to review and re-adjust salaries of working journalists according to the inflation rate and cost of living.
Unfortunately, journalists in Pakistan are still struggling for the implementation of seventh Wage Board Award while the ninth is due in 2011. Both the successive governments and newspapers owners are responsible.
Apart from not having security of their lives, journalists in Pakistan also don't have any job security and in many cases, they are working more than usual hours without getting salaries for months.
With the exception of a few English language and some Urdu daily newspapers, the majority of the media outlets in Pakistan either don't pay their employees in time, pay them low salaries, or exploit them by forcing them to work more than eight hours a day. Some recent cases suggest that newspaper employees are not getting wages for months and some were even denied their outstanding dues.
"80 per cent of journalists are underpaid with no duty schedule," says Afzal Butt who added that the average salary for a journalist is 10,000 to 15,000 (equal to $120 – 150) a month. Equally disturbing is the working environment where the employees are not allowed annual or sick leaves as allowed under the Labour Laws.
Besides, journalists also don't have job security. They are often fired from jobs without prior notice as the majority of newspapers employ reporters and other staffers without offering proper employment contracts.
Working in such an environment, journalists have no option but to involve themselves in risky assignments hence getting more from the international media. Syed Saleem Shahzad was an example.
"I fully know that this or that report can risk my safety or the safety of my family from one warring group or another, but I've no option except to do it to get more from the international media," said one local reporter working as stinger with an international news agency, who did not want to disclose his identity.
Almost all parts of Pakistan, and all groups, are equally insecure and dangerous for journalists. While the threat from the country's security agencies is ever present, the nature of threat varies from area to area depending on the situation and people living there.
In the Federally Administered Tribal Areas (FATA) and Khyber-Pakhtunkhwa, journalists are facing threats from the Taliban and nearly a dozen other armed groups with names like the Army of Islam, Defenders of Islam etc.
In Sindh and the city of Karachi, besides numerous sectarian groups, journalists mainly feel threatened from the Muttahidda Qaumi Movement (MQM). The powerful private TV channels and newspapers can't write against the MQM leadership with some having live coverage of the telephonic speech of the party's exiled leader Altaf Hussain for hours just to appease its local cadres.
The situation is different in Balochistan where the major threat, apart from the state security agencies, is the Baloch nationalists and the Sunni extremists, who are targeting the Shia Muslims.
In Punjab, the feudal landlords hold sway, alongside some jihadi and sectarian outfits.
In most of the cases, the murderers stay at large while the families of the torch bearers of freedom of expression suffer throughout their lives. They never know why their father, brother or husband was targeted, or by whom. As Nasrullah Afridi's son Ihsanullah said: "We've no enmity. We don't know who killed my father and why."
Speaking to me on phone from Hayatabad locality of Peshawar, where he lives in a rented house with his widow mother and four brothers and sisters — two of them disabled — the 17-year-old Ihsanullah said they don't know how they will survive, as his father was the sole earner for the family.
Nasrullah Afridi shifted his family from Bara area of Khyber Agency to the comparatively safer Hayatabad locality of Peshawar after threatened and attacked by unidentified people on numerous occasions.
What is the solution? And how can journalists ensure their safety?
"Impossible", said Afzal Butt while expressing his dismay over the prevailing situation. However, he added: "We will firmly hold the banner advocating freedom of expression despite the chopping of our hands and the sealing of our mouths from time to time."
Journalists in Pakistan have so far stayed steadfast in face of all the risks and threats involved with their profession and exploitation from their employers. The killers of Saleem Shahazad, Nasrullah Afridi and Wali Khan Babar can silence one person but not the community and truth will continue to come out.
Daud Khan Khattak is a Pashtun journalist in RFE/RL's Pakistan Service