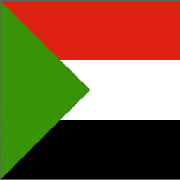 Omar al-Bashir's government is determined to control the news media, says Abdelgadir Mohammed Abdelgadir
The popular Arabic daily newspaper Ajras Al-hurriya and five English dailies — The Democrat, Juba Post, Khartoum Monitor, Advocate, and Sudan Tribune — were shut down on Friday 8 July, just a few hours before South Sudan's independence.
Sudan's National Press and Publication Council said the closures came because the owners and publishers of this papers belonged to newly-formed south Sudan. Now technically foreigners, they have no rights to media ownership in the north.
In fact most of the papers owners are northerners, perhaps in partnership with a few people from south Sudan. But all the banned papers criticized the government and reported on corruption and human rights violations.
Ajras Al-hurriya in particular reported on violations and crimes of war committed by Sudanese Army Forces (SAF) and National Intelligences and Security Services (NISS) in South Kordufan and Nuba Mountains last month. The paper was pulled circulation five times in June, and nine times in total since the beginning of 2011.
This attack on the independent and critical media gives a clear indicator of where the north is headed, post-split.
With this new repression strategy, the government of Sudan is working to silence critical voices and establish a single pro-government line in the media.
At the same time as the newspapers were being closed, the NISS arrested an independent journalist Khalid Ibrahim Ewais and interrogated him for five hours.
Last week saw the imprisonment of Fatima Ghazali, and the fining of journalist Saad el-Din Ibrahim. And other nine journalists face criminal charges of "defamation" and publishing fake news".
On 3 July Abuzer Ali Al-Amin, deputy editor of Sudanese opposition daily Rai Al-Shaab, was moved from Kober Central Prison into the custody of the State Security Prosecution after spending 18 months in jail. He faces fresh charges of "publishing fake news", "attacking the state" and injuring a NISS agent. These charges could carry a possible life sentence or the death penalty.