Ai Weiwei hasn't left Beijing for 18 months, and is closely monitored every time he steps outside his house, but even so he manages to keep up a close association with the UK's cultural scene. He is guest editor of the latest edition of New Statesman magazine to be published this Thursday. And last weekend, he took part — albeit remotely — in the Serpentine Gallery's Memory Marathon, the final event before the Serpentine Pavilion which Ai designed with Swiss architects Herzog & de Meuron was dismantled yesterday (Monday). His thoughts on the subject of memory were projected on screens alongside the beliefs of leading artists, writers, filmmakers, scientists, architects, musicians and theorists.
A nation's loss of memory, cutting the connection between generations is a method of totalitarian control that Ai Weiwei described in an interview for Index on Censorship magazine:
You simply burn all the books, kill all of the thinking people and use the poor proletariat to create a very simple benchmark to gauge social change…After just two or three generations deprived of continuity in education we inevitably become completely cut off from our own past.
The latest twist in Ai Weiwei's tax case is that officials are withdrawing his business licence, Fake Cultural Development (Ai's business  vehicle) had not met registration requirements — unsurprisingly all the necessary documents and the company stamp were confiscated by the police last year. The upside of this ruling is that Ai will not have to pay the rest of the tax bill, but his passport has not been returned and he still cannot travel within China.
Julia Farrington is Head of Arts at Index on Censorship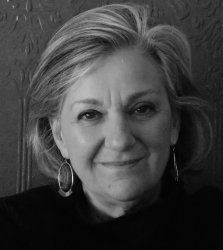 Latest posts by Julia Farrington
(see all)