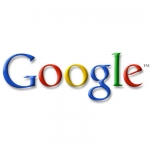 Google's new transparency report reveals government requests for user data and takedowns are on the increase
Today the search giant updated its bi-annual report with requests from January to June 2012. In a blog accompanying the report a Google analyst said:
This is the sixth time we've released this data, and one trend has become clear: Government surveillance is on the rise.
In the first half of 2012, the internet giant received 20,938 demands for user data from government proxies around the world — a 33 per cent increase from the same period last year.
Take down requests from government entities are also on the rise, government administrators made 1,789 demands to remove 17,746 items. Google also released details of some of the UK removal requests:
We received a request from a local law enforcement agency to remove 14 search results for linking to sites that criticize the police and claim individuals were involved in obscuring crimes. We did not remove content in response to this request. In addition, we received a request from another local law enforcement agency to remove a YouTube video for criticizing the agency of racism. We did not remove content in response to this request.
The number of content removal requests we received increased by 98% compared to the previous reporting period
In a policy paper released last week Index expressed serious concerns about the rapid increase in the number of governments and government surrogates who use takedown requests to silence critics.