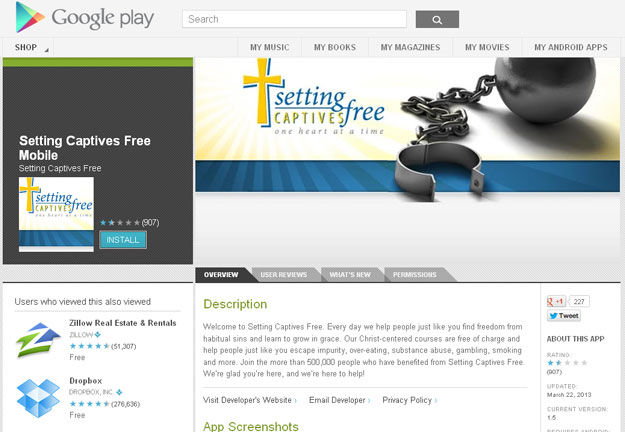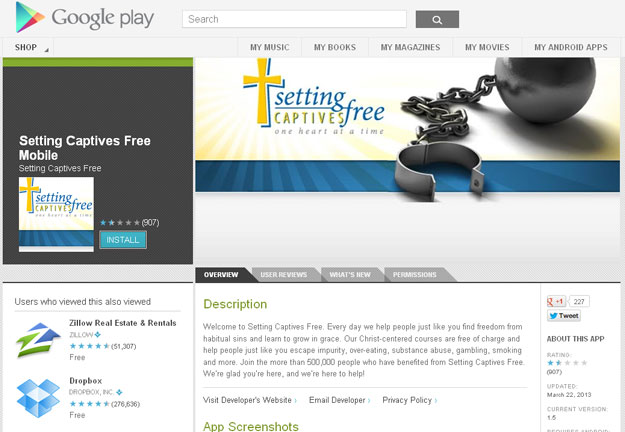 Gay rights campaigners should be wary of calling for censorship of a "sexual purity" app, says Sean Gallagher
All Out, a gay rights organisation, is behind an online petition calling on Google to remove an app called Setting Captives Free from its Play store. The group claims that Apple removed the app from iTunes after "just 24 hours".
The app springs from a "non-denominational ministry which teaches the biblical principles of freedom in Jesus Christ" founded by Mike Cleveland. It connects users with the ministry's free 60-day courses aimed at ridding them of their "habitual sins" like over-eating, substance abuse, gambling, smoking and impurity. One of the courses explores "sexual purity".
All Out's position is that these so-called "gay cures" "cause terrible harm to lesbian, gay, bi, and trans people, or anyone forced to try to change who they are or who they love". The organisation should be applauded for its fight against bigotry and intolerance.
But their misguided petition — which has drawn 154,299 supporters as of this writing — crosses a very clear line into censorship.
Arguments for the public good were previously used to silence gay and lesbian people. We should be wary of even well intentioned censorship. If we apply All Out's stand to all apps, we'd need to get Google to drop Manhunt, Grindr or other hookup apps that have the potential to harm gay men by spreading disease — a link made by New York authorities during a recent outbreak of meningitis.
There are over 700K apps on Google Play as of October 2012. Downloading is a choice.
Sean Gallagher is Editor, Online and News at Index on Censorship. He tweets from @seangallagherla