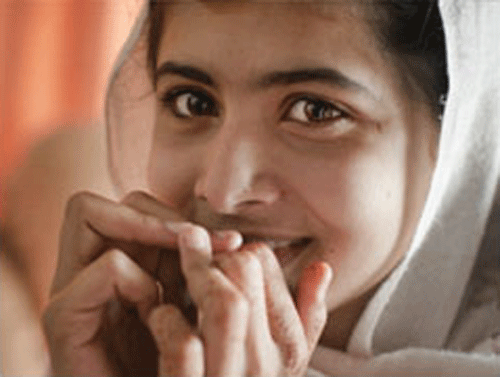 Pakistani education campaigner Malala Yousafzai, who was targeted by the Taliban for fighting for girls' education, will address the United Nations today.
The speech will be her first public appearance since the attack in October 2012. Malala, who won Index on Censorship and Doughty Street chambers Advocacy award this year, was shot in the head and chest by an unknown assailant while she was on her way home from school. The Pakistani Taliban spokesman took responsibility for the attack, saying that the young girl was "anti-Taliban and secular".
Watch Malala's speech live here:

At 11, Malala began blogging anonymously for BBC Urdu about living in Swat, a Taliban-controlled district in Pakistan. She eventually became an outspoken advocate for girls' education, and brought international attention to the importance of education for children. Since her attack, she has established the Malala Fund, an organisation that demands education for all.
UNESCO has called the right to education a "fundamental human right", that serves as a foundation for all other rights, including freedom of expression. With 200 million children denied the basic right to an education around the world, Malala's fight is important now more than ever.
Malala's father, Ziauddin Yousafzai, accepted the Index award on his daughter's behalf saying: "I want to give a message to the world. I didn't do anything special. As a father, I did one thing, I gave her the right of freedom of expression. All fathers and mothers, give your daughters and sons freedom of expression. Freedom of expression is a most important right. The solution of any conflict is to say the right thing, to speak the truth."
Listen to what Malala's father had to say at this year's Index awards:
Latest posts by Sara Yasin
(see all)