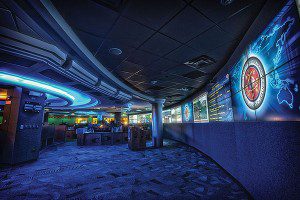 Confirmed speakers:
Alan Rusbridger
in conversation with William Sieghart
David Davis MP
Sir Simon Jenkins
Jo Glanville
Tom Watson MP
RIBA
66 Portland PAce
London W1B 1AD
Monday, 4 November 2 0 1 3
6.4 5 – 9.0 0 P M
RSVP: [email protected]
Revelations about mass surveillance operations by the NSA and GCHQ have caused outrage in Europe, South America and the United States. There have been demonstrations and angry interventions by heads of state, and even President Obama concedes that a debate needs to happen. But in Britain protest and discussion are very close to being silenced.
The Guardian newspaper, which led the New York Times, the Washington Post and Der Spiegel in publishing material from the NSA leaks, is almost alone in believing that mass civilian surveillance is a matter of vital public interest. And now the British government, Parliament's Intelligence and Security Committee, the intelligence agencies and even some sections of the media seek to isolate the Guardian and shut down the debate with claims that these disclosures aid terrorists and put national security at risk.
This must not be allowed to happen. This independently organised meeting at RIBA, on November 4, is called to support the Guardian's reporting and to assert the right to a full national debate, involving all parties, about surveillance powers and the need to ensure
that the intelligence services work within the rule of law and are subject to genuine Parliamentary scrutiny and oversight. That is the only way for a democracy to react to revelations that affect everyone's liberty.
Supporters include: Timothy Garton Ash (Oxford University and author of The File), Anthony Barnett (Cofounder Charter 88 and openDemocracy), Rory Bremner (Writer and performer), John le Carré (Author), David Davis (Conservative MP), Brian Eno (Musician and producer), Stephen Frears (Director), Alex Graham (Founder and CEO, Wall to Wall TV), Baroness Helena Kennedy QC (Lawyer and Principal of Mansfield College, Oxford), Peter Kosminsky (TV director and governor of BFI), Simon McBurney (Founder and artistic director, Theatre Complicite), Suzanne Moore (Columnist), Lord Pannick QC (Leading public law and human rights lawyer), Dr Elaine Potter (David and Elaine Potter Foundation), Philip Pullman (Writer), Richard Rogers (Architect), Ruthie Rogers (Chef), Philippe Sands QC (Leading human rights lawyer), Juliet Stevenson (Actor, writer and director), Neil Tennant (Singer-songwriter), Jimmy Wales (Founder, Wikipedia) and Sam West (Actor).
Also supported by the following organisations: Index on Censorship, Big Brother Watch, Human Rights Watch, openDemocracy, Open Rights Group, English PEN, The Manifesto Club, and Reprieve

Latest posts by Padraig Reidy
(see all)