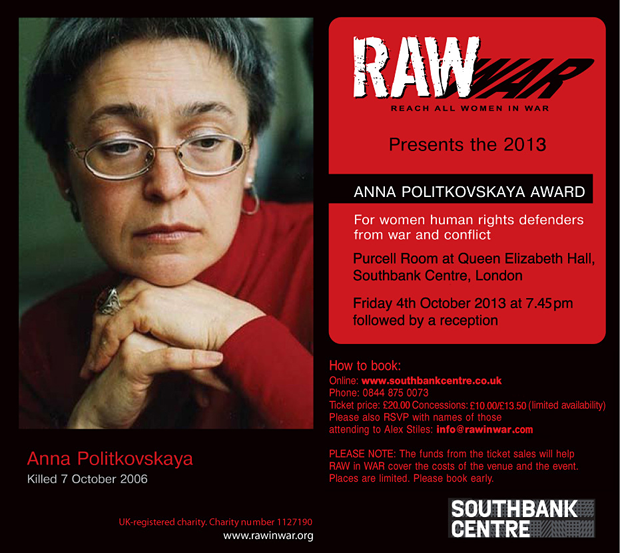 HOSTED BY RAW IN WAR the Annual Anna Politkovskaya Award celebrates outstanding women human rights defenders working in conflict zones.

On the eve of Anna Politkovskaya's murder, join RAW in WAR for an evening of music, theatre and discussion with some very special guests to remember Anna on the eve of the anniversary of her murder on 7th October.
Including a special performance from world famous percussionist Dame Evelyn Glennie, a rare live performance of 'Something Inside So Strong' by Labi Siffre and guest of honour Sir Nicholas Winton – the 'British Schindler' who rescued 669 Jewish children from Czechoslovakia in 1939.
What: Anna Politkovskaya Award 2013
When: 7.45pm, Friday 4th October 2013
Where: Southbank Centre, London
Tickets: Click here
ELSEWHERE are events hosted and run by organisations other than Index; instances of thinking, speaking or acting freely that we applaud and support.