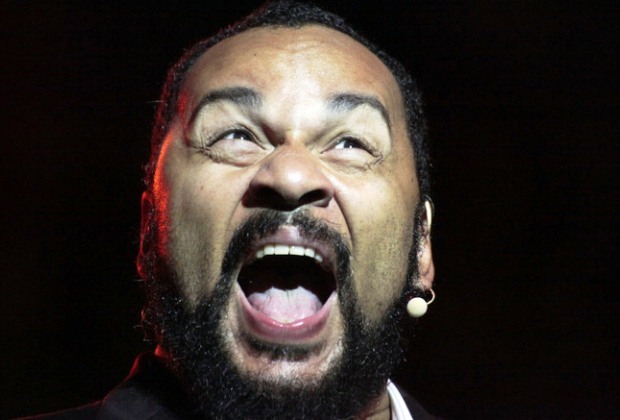 It's coming up to the seventh anniversary of the death of Hrant Dink. Just today, two people have been arrested in connection with his assassination.
Dink, a Turkish-Armenian journalist, understood censorship and free speech more than most. In Turkey, the Armenian genocide of the early 20th century remains taboo, and discussion of it can result in charges under the infamous article 301 of the country's criminal code – the crime of "insulting Turkishness".
Recognition of the genocide is an important part of Armenian identity, and many Armenians in the the country itself, Turkey, and the wider diaspora were pleased when, in 2006, French politicians proposed a law making denial of the Armenian genocide illegal. But Dink, understanding that censorious laws hurt everyone, dissented, saying:
"As you know, I have been tried in Turkey for saying the Armenian genocide exists, and I have talked about how wrong this is. But at the same time, I cannot accept that in France you could possibly now be tried for denying the Armenian genocide. If this bill becomes law, I will be among the first to head for France and break the law. Then we can watch both the Turkish Republic and the French government race against each other to condemn me. We can watch to see which will throw me into jail first"
Dink was assassinated, and the bill was blocked, though it reared its head again in 2012, only to be deemed unconstitutional.
One wonders what Dink would have made of president Francois Hollande's bid to ban public performances by comic and political activist Dieudonne, inventor of the "qeunelle" gesture – an inverted Nazi salute dressed up as an "anti-establishment" gesture. Dieudonne, who ran on an "anti-Zionist" platform in the last election, says there is nothing anti-Semitic about the quenelle, a claim undermined by the spread of pictures of smirking fans quenelling near synagogues, holocaust memorials and even outside the Marseilles Jewish school where three children and a religion teacher were shot down in cold blood in 2012.
It's important to be clear on this: the quenelle is an anti-Semitic gesture. Dieudonne's defenders, such illustrious figures as Diane Johnstone and Alain Soral (what we might call the Counterpunch Left), will claim that it is not.
But that is because they are defending Dieudonne's views, rather than Dieudonne's right to free speech. It's an important distinction. Too often, we either attempt to defend free speech by downplaying what's actually being said ("it's not that bad"), or claiming it's something that it's not ("this isn't actually racist; it's, er…")
Similarly we attempt to justify shutting down free speech by saying something is not a matter of free speech, or worse, resorting to the fact of an existing law or prevalent social mores rather than making a moral argument (as Bernard-Henri Lévy did while discussing the Dieudonne case on theBBC's Today programme).
A genuine defence of free speech demands that we look what's happening directly in the eye.
The quenelle is anti-semitic. Dieudonne is anti-semitic. Dieudonne has a right to free speech.
Hrant Dink would have understood that.

Latest posts by Padraig Reidy
(see all)