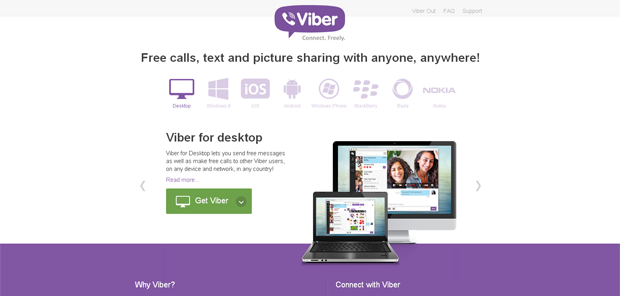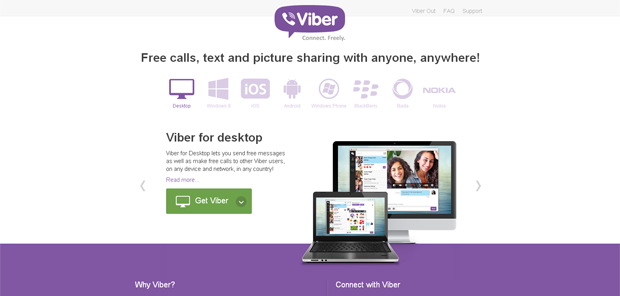 The increasingly authoritarian regime of Gambia is suspected of blocking the popular social media app Viber following weeks of speculation on the government's intentions. The government said it has not been banned and blames service providers for the outage.
Threatened by the growing popularity of free internet phone services using voice over internet protocol (VOIP), the government of Gambia is said to believe the use of such services is helping online Gambian media in the diaspora to deliver information to the public through whistle blowers.
The regime in Banjul is also looking into the possibility of extending the block to other calling apps like Skype, according to press reports.
"The government has decided to block Viber. We cannot communicate with our love ones in the diaspora", an insider at GAMCEL, the national cellular company, confirmed to index. The source said that a new app called Hitalk can be downloaded to get the Viber-like services.
Asked what prompted the decision "it is government order and we as mere employees we have no other option to obey instructions given to us by our bosses," the source said.
In an interview with the Standard, a local newspaper, Lamin Camara deputy permanent secretary at the ministry of information and technology denied that government blocked the app.
Camara blamed what he described as erratic network of service providers. He said patchy service is affecting the quality of calls that subscribers can make through Viber and other social media services.
Sidi Sanneh, a former Gambian civil servant and a political activist, posted an opinion piece on this blog saying that this is not the first time the regime  tried to censor the internet. Sanneh described the  Gambian regime as a desperate one.
"We managed to place calls to Banjul using Viber and discovered that there are some who are indeed experienced interruption of service for the past couple of days," he stated.  Sanneh went on to say that there are a few who have already resolved the problem by simply downloading other apps to get around what appears to be a nuisance.
He advised users to download a VPN client, which allows the user to be assigned a random IP address that changes every time Viber is used.
"We were told that the persons engaged by the regime to interfere with the internet are 'amateurs who will only succeed in damaging their servers'", Sanneh concluded
Sam Phatey, a Gambian intelligence analyst and American Street News contributor told ASN, an online Gambian newspaper, that the decision of the Gambia government is illogical.
Phatey observed that the government feels insecure and scared because exiled dissenters are using the service to plan and communicate with Gambian.
In April last year the Gambian regime ordered the Public Utility Regulatory Authority to ban the use of phone services using VOIP, the regime also imposed stiff charges on internet cafes to register for use of VoIP.
This article was published on March 26, 2014 at indexoncensorship.org