Index on Censorship is now recruiting for its next Youth Advisory Board for a six month term (December 2014 to May 2015). The board is open to 16-25 year old volunteers from around the world.
To apply to be on our youth board please send your CV and a covering letter to [email protected], stating what you think is the most pressing free speech issue of the moment.
Deadline for applications is 7th November 2014 at 5pm.
Find more information about the role of Index's Youth Advisory Board and current board members below.
What is the youth board?
The youth board is a specially selected group of young people aged 16-25 who will advise and inform Index on Censorship's work, supporting our ambition to fight for free expression all around the world and ensuring our engagement with issues relevant to tomorrow's leaders.
Why has Index started a youth board?
Index on Censorship is committed to fighting censorship not only now, but also in future generations, and we want to ensure that the realities and challenges experienced by young people in today's world are properly reflected in our work.
Index is also aware that there are many who would like to commit some or all of their professional lives to fighting for human rights and the youth board is our way of supporting the broadest range of young people to develop their voice, find paths to freely expressing it and potential future employment in the human rights/media/arts sectors.
What does the youth board do?
Board members meet once a month via Google Hangout to discuss the most pressing freedom of expression issues of the moment and to set a monthly question for our project, Draw the Line. You will be expected to write a minimum of 1 blog post introducing/concluding the question of the month and to help us spread the word about Index.
There is also the opportunity to get involved with events such as debates and workshops for our work with young people and also events such as our annual Index Freedom of Expression Awards and Index magazine launches.
How do people get on the youth board?
Each youth board will sit for a term of 6 months.
Current board members are invited to reapply up to one time.
The board will be selected by Index on Censorship in an open and transparent manner and in accordance with our commitment to promoting diversity.
Why join the Index on Censorship youth board?
You get the chance to be associated with a prestigious media and human rights organisation and have the opportunity to discuss issues you feel strongly about with Index and with other amazing young people (internationally). At each Board meeting we will also give you the chance to speak to someone senior within Index or the media/human rights/arts sectors, helping you to develop your knowledge and extend your personal networks and you'll be featured on our website.
Index on Censorship Youth Advisory Board
Alice Olsson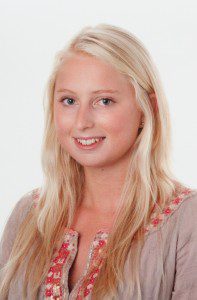 Alice is a student journalist and human rights advocate. Originally from Stockholm, Sweden, she is currently reading English and related literature at the University of York. Her main research interest is contemporary freedom and resistance writing, particularly the function of different media channels in modern revolution narratives.
---
Daniel Rey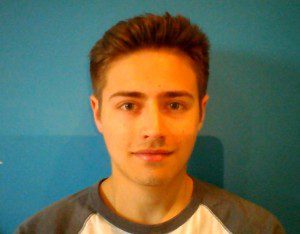 Daniel is an eighteen-year-old student about to begin his studies at St Andrews University. Daniel thinks that freedom of expression and freedom of speech are important primarily due to their central role in the functioning of a democratic state and a civic society.
---
Farah Wael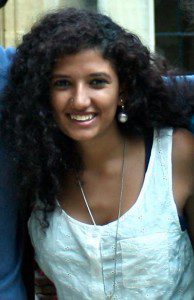 Farah is an Egyptian who has been working on freedom of expression issues, with a special focus on press freedom in the Middle East and Arab world. She now lives somewhere between Cairo, Paris and Beirut.
---
Margot Tudor
Margot is studying history at the University of Bristol. She became interested in free expression issues thanks to the Libel Reform movement in 2010. Since then Margot has developed her involvement in current affairs by being a reporter for Epigram Newspaper and becoming deputy head of news for UBTV.
---
Morgan Meaker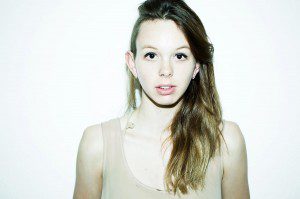 Morgan is a human rights and arts journalist based in London. Morgan has been published by The Young Greens, Dazed & Confused, Time Out, The Huffington Post and London Calling. While living in Berlin, she set up political art magazine The Illuminator and she is currently working on the launch of SOUF – a platform dedicated to South London.
---
Priyanka Mogul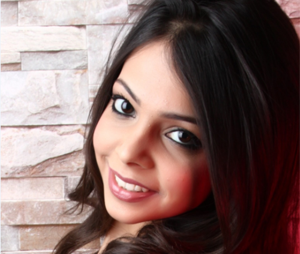 Priyanka is manager of the International Political Forum and studies journalism with human rights at Kingston University. She is also communications intern for the United Nations Association and has just been re-elected for her third term as president of the Kingston University Journalism Society. Priyanka recently founded the Spread The Word Campaign, which aims to open libraries in homeless shelters across London.
---
Sheema Ghani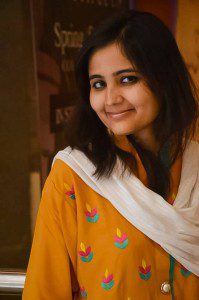 Sheema studied to become an engineer from NED University of Engineering and Technology, Karachi. Sheema's desire to be an agent for a positive change in her society has allowed her to play an important role in the rehabilitation of victims of bomb blasts and natural calamities. Being a supporter of interfaith harmony, minority rights and free media, she is proud to represent Pakistan on the youth board at Index on Censorship.
---
Sophie Armour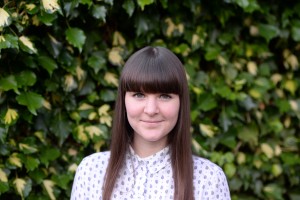 Sophie is an editor at a media analysis company, as well as a freelance writer and active member of the Green Party. A journalism graduate originally from Manchester, she spent five years as a freelance music journalist, going on to run London nightlife blog and digital magazine, Standard London Evening.
Latest posts by Fiona Bradley
(see all)