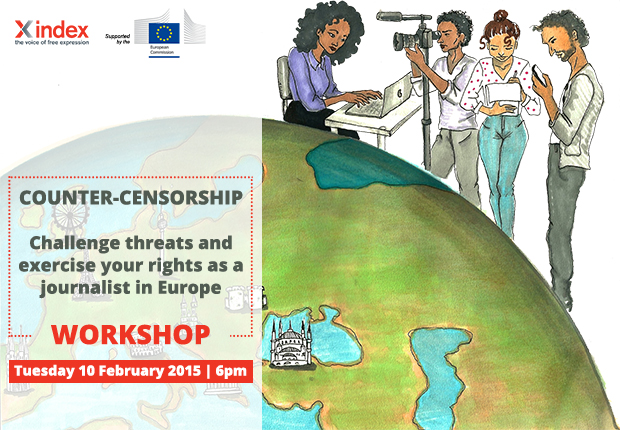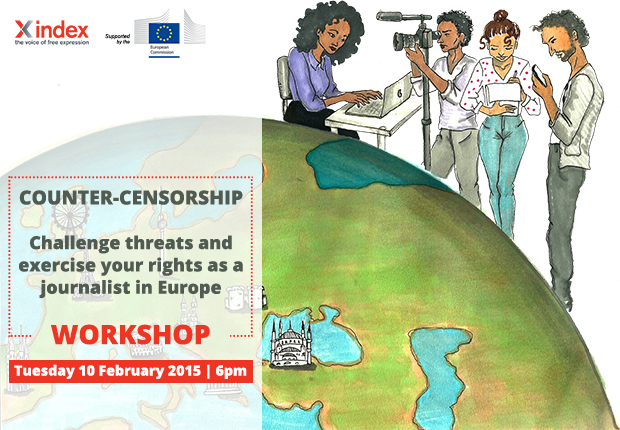 ​In 2015 and beyond, there is a world of new challenges for the journalist — from legal threats​, online harassment and intimidation​,​ ​to ​surveillance and physical attacks​.​
Index staff, guest speakers and participants will discuss risks and challenges, highlight ​effective ​measures​ that​ exist​ to combat these, and​ share experience and best practice.
An introduction to digital security and training material including Security-In-A-Box will also be provided.
This workshop is for young journalists and students in journalism. Participation is free of charge but limited to 20 participants.
SPEAKERS INCLUDE:
Jessica Elgot, Assistant News Editor, Huffington Post UK
Amie Ferris-Rotman, Journalist, formerly Reuters senior correspondent in Kabul, Afghanistan
Melody Patry, Senior Advocacy Officer, Index on Censorship
Ben Whitelaw, Head of Community and Digital Development, The Times
WHERE: Index on Censorship offices, 92-94 Tooley Street, SE1 2TH London
WHEN: Tuesday 10 February 2015, 6pm
TICKETS: Tickets are available here on a first-come, first-served basis. Registration is mandatory.
For more information about the workshop, please email [email protected].
This event is supported by the European Commission and is part of Index's media freedom mapping project that monitors censorship in the European Union.
Download the slides presented at the workshop.