Bahrain activist Zainab Al-Khawaja sentenced to one year for insulting king
Index on Censorship calls on Bahrain to end judicial harassment of human rights activist and blogger Zainab Al-Khawaja and respect freedom of expression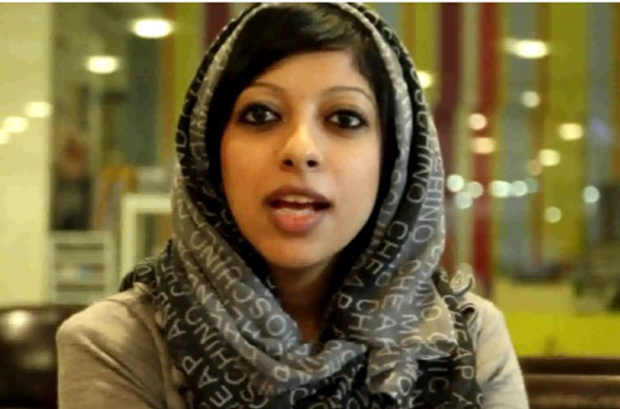 Zainab Al-Khawaja was sentenced to one year for insulting the country's king. The human rights activist faced the Bahrain Court of Appeal on 21 October 2015, her 32nd birthday.
In making its ruling, the court reduced her original sentence from three years to one, but left standing an $8,000 (£5,170) fine that if not paid would carry a penalty of one and half years in prison. She remains on bail.
Al-Khawaja is currently on bail, however, her sentence of one year for the charge of insulting a police officer was not suspended meaning she is at risk of being arrested at any time. Three other cases on appeal today, including a one-year sentence for insulting a police officer, and a nine-month sentence for entering a restricted area and a two-month sentence for ripping a photo of the king were postponed until 3 December.
Al-Khawaja's sister Maryam Al-khawaja, who has been acting president of the Bahrain Centre for Human Rights since the arrest of Nabeel Rajab, has been reporting on the court case via Twitter. Maryam stated that although her sister now faced less jail time she is still at risk of being arrested at any time, and will have to take her baby to jail with her.
Latest posts by Josie Timms
(see all)