Freedom of expression is a basic human right. But do we really have it? Where are you free to express what? A group of leading figures from the arts, all of whom have taken centre stage in this debate at some point in their careers, discuss this hot topic, not only relevant to the stage, but also in our everyday lives.
Join Evening Standard editor Sarah Sands, playwright Howard Brenton and Index on Censorship CEO Jodie Ginsberg as part of The Festival at Hampstead Theatre. The Festival at Hampstead Theatre, now in its second year, will bring together an array of artists from a cross section of disciplines to share their stories and processes of work via panel discussions and some practical hands-on workshops in writing and performing. More details about The Festival can be found here.
When: Friday, 18 March 11am
Where: HAMPSTEAD THEATRE, Eton Avenue, Swiss Cottage, London NW3 3EU (Map)
Tickets: From £8
Participants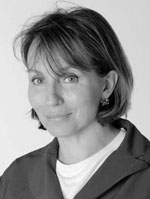 Sarah Sands trained on The Sevenoaks Courier as a news reporter, before moving to the Evening Standard – initially as Editor of the Londoner's Diary – and took further posts as Features Editor and Associate Editor. She joined The Daily Telegraph in 1996 as Deputy Editor to assume responsibility later for the Saturday edition. She was appointed the first female Editor of The Sunday Telegraph in 2005. In 2006 she worked as Consultant Editor on The Daily Mail and in 2008, she became Editor-in-Chief of the UK edition of Reader's Digest. She was appointed Deputy Editor of the London Evening Standard in 2009 and became its Editor in 2012.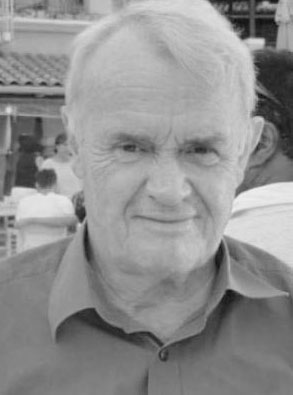 Howard Brenton has been writing plays for over 50 years. The most recent are Paul (2005) and Never So Good (2008) at the National Theatre, The Ragged Trousered Philosophers (2010, after Robert Tressell) at the Everyman Theatre Liverpool and Chichester Festival Theatre, 55 Days (2012), the Arrest of Ai Weiwei (2013) and Drawing the Line (2013) at Hampstead Theatre, In Extremis (2008), Anne Boleyn (2010) and Doctor Scroggy's War (2014) at Shakespeare's Globe.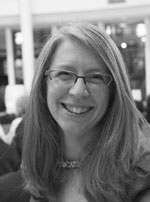 Jodie Ginsberg is CEO of Index on Censorship, a London-based organisation that champions free expression worldwide. Founded by poet Stephen Spender, Index publishes works by censored writers and artists and campaigns against censorship. A former foreign correspondent, Jodie worked for more than a decade for Reuters news agency and from 2007-2011 was Reuters' London Bureau Chief, where she led coverage of the financial crisis, UK riots, and phone hacking scandal. Jodie set up the Reuters 'press gang' initiative – a journalism programme for young people in communities around Canary Wharf, and in 2013 was shortlisted in the media category of the UK's First Women Awards.