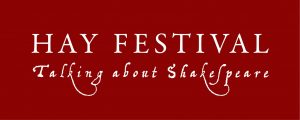 Join Index on Censorship at this year's Hay Festival for a weekend of discussions about free speech, offence, Shakespeare and protest.
Marking the 400th anniversary of Shakespeare's death, the Hay Festival will be hosting a panel Global Shakespeare: Protest, dissent and slipping by the censors, to explore the relationship between bard's work and protest around the world.
Shakespeare's plays often take on controversial themes of corruption, other throwing power and teenage love, yet these issues may not have received an audience had it not been for the cloak of the bard's respectability.
Index on Censorship magazine editor Rachael Jolley will be joined by The Times' David Aaronovitch, who is also the chair of Index on Censorship, actor and theatre director Simon Callow, and Director of the Dean's Scholars in Shakespeare at The George Washington University's Columbian College of Arts and Sciences Professor Alexa Huang, to discuss how Shakespeare slips by the censors.
When: Friday 3 June, 8:30pm
Where: Good Energy Stage, Hay Festival, Hay-on-Wye.
Tickets: £7
The Index Platform: What's offensive?
What are the limits of free speech and civility? What is the nature of offence? And what earns "respect"? A panel will tackle these questions and more at the world renowned literature festival on Saturday 4 June.
Rachael Jolley, is again joined by David Aaronovitch, along with founder of the Everyday Sexism Project Laura Bates plus novelist and editor of The Good Immigrant anthology Nikesh Shukla and Index's CEO Jodie Ginsberg.
When: Saturday 4 June, 8:30pm
Where: Good Energy Stage, Hay Festival, Hay-on-Wye.
Tickets: £7
Latest posts by Josie Timms
(see all)