[vc_row][vc_column][vc_column_text]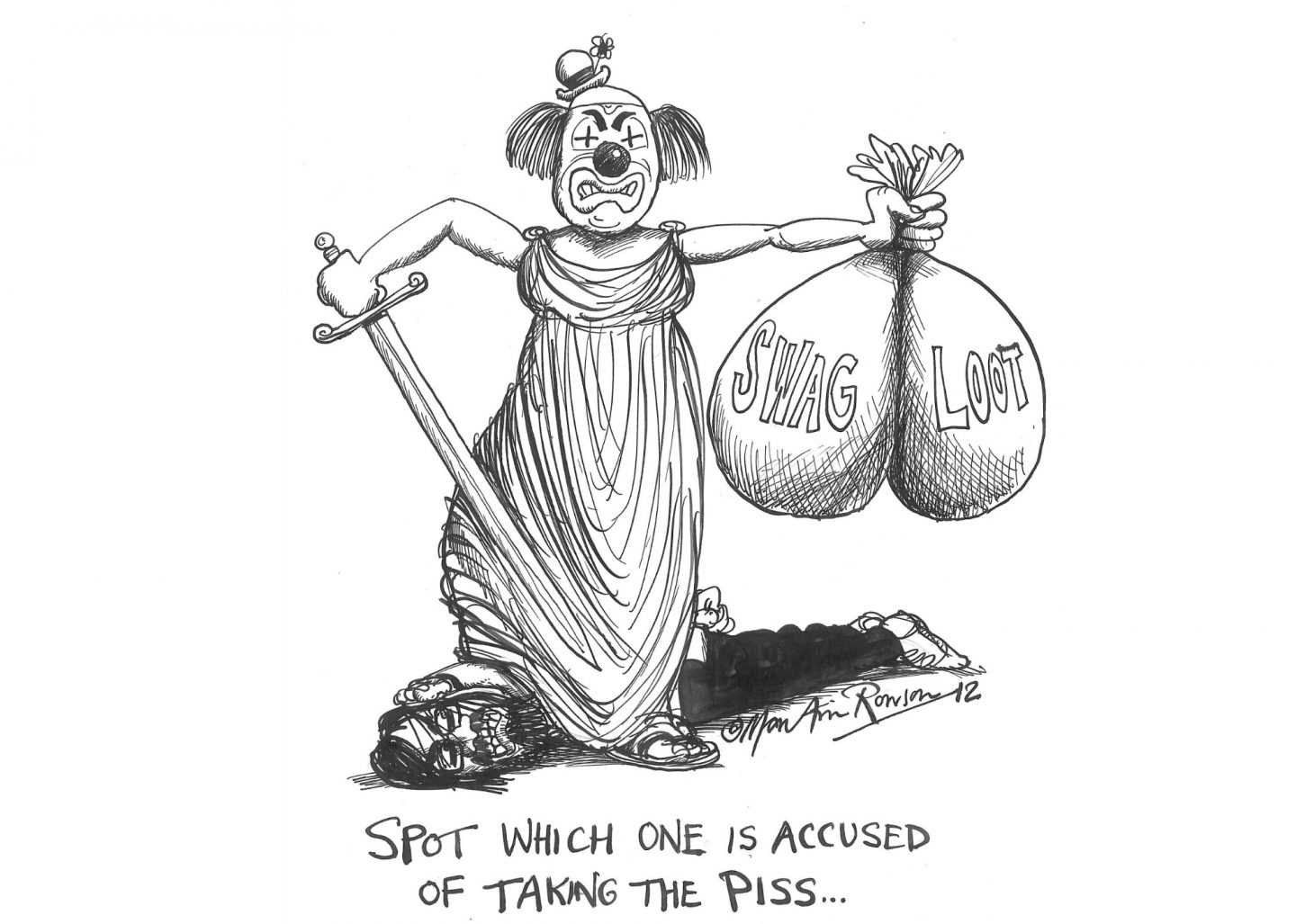 Indian human rights defender Aseem Trivedi has been arrested, imprisoned and shut out of mainstream Indian media for his powerful 'Cartoons Against Corruption' series. When Aseem was imprisoned in 2012, the Guardian's celebrated political cartoonist Martin Rowson drew a cartoon condemning his arrest. Today, Aseem is a renowned advocate for detained human rights defenders around the world. He has drawn cartoons in solidarity with activists in Bahrain, Saudi Arabia, Kashmir, and more. Aseem will join Martin in London to discuss, draw and debate freedom of expression and solidarity across borders.
Speakers
Martin Rowson is an award-winning cartoonist whose work has appeared in the Guardian, the Daily Mirror, The Times, New Statesman, the Spectator, the Morning Star, the Scotsman, the Irish Times, Index on Censorship, Time Out and many more. His books include graphic novelisations of T. S. Eliot's The Waste Land, Laurence Sterne's Tristram Shandy and Jonathan Swift's Gulliver's Travels. His collection of cartoons about the last government, The Coalition Book, won the Paddy Power Political Book Award for Political Humour & Satire. Martin is chairman of the British Cartoonists' Association and in 2001 was appointed Cartoonist Laureate for London by Ken Livingstone.
Martin is on Twitter @MartinRowson.
Aseem Trivedi is an Indian cartoonist and human rights defender. He played a leading role in India's 2010 anti-corruption movement with his 'Cartoons Against Corruption',  leading to the government suspending his website, and charging him with sedition, breaching the IT Act, and 'insulting' national symbols. After three days in prison, Aseem launched a campaign against the legislation used to target him and other activists, and went on hunger strike demanding its repeal. In 2015, India's Supreme Court struck down the legislation. Aseem has since created a comic magazine highlighting human rights defenders around the world.  He still faces up to three years in prison for 'insulting' the government through his art.
Aseem is on Twitter @aseem_trivedi
Presented By: English PEN in partnership with Front Line Defenders, PEN International and Index on Censorship
[/vc_column_text][/vc_column][/vc_row][vc_row][vc_column][vc_column_text css=".vc_custom_1478623253386{border-radius: 5px !important;}"]
When: Friday 18 Nov, 6:30pm
Where: 60 Farringdon Rd, London EC1R 3GA
Tickets: From £3 from Free Word Centre
[/vc_column_text][/vc_column][/vc_row]