[vc_row][vc_column][vc_column_text]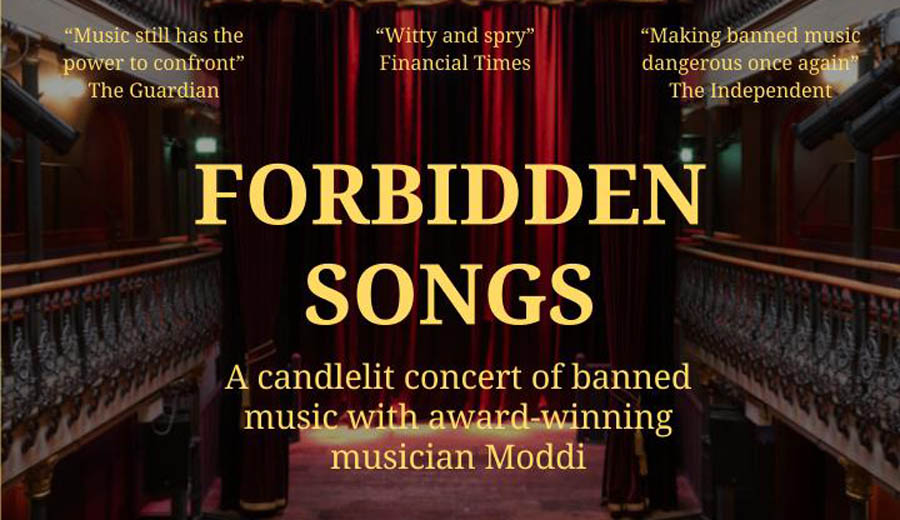 ---
Join Index on Censorship for a candlelit evening of songs censored and silenced, played live by award-winning Norwegian musician Moddi.
Set in the beautifully restored Victorian Hoxton Hall, this one-night-only celebration will feature banned songs from around the world, from artists including Pussy Riot and Kate Bush. Following a sell-out European tour, this is an exclusive opportunity to see a brilliant musician in one of London's historic East End venues. Moddi's remarkable collection reveals untold stories of censorship, persecution and repression. Guests will be greeted with a complimentary beer courtesy of cult craft brewery Flying Dog – and the party will continue long after the songs have ended.
We're also raffling fantastic prizes including a luxury London hotel stay, a Whole Foods gift hamper worth £200, a month's supply of Divine Chocolate, a case of Flying Dog beer, autographed books by legendary comedy writer John O'Farrell and much more.

If you can't make the gig, but still want to be in with a chance of winning, donate now to Index on Censorship. Anyone who donates £10 or more between now and December 7 will be entered in to the raffle. (Entrants must be UK-based and be able to collect their prizes in person from our London office by 16 December.)
The event is in support of leading freedom of expression charity Index on Censorship, amplifying the voices of musicians, artists and others around the world who are currently facing censorship and repression.
On Moddi:
"Making banned music dangerous once again." The Independent
"Music still has the power to confront authority" The Guardian
"Witty and spry" Financial Times
"A brave, thought-provoking, musically adventurous project" The Quietus
"An eye-opening lesson in the importance of music" Mojo
Moddi will be performing songs from his Unsongs album:
---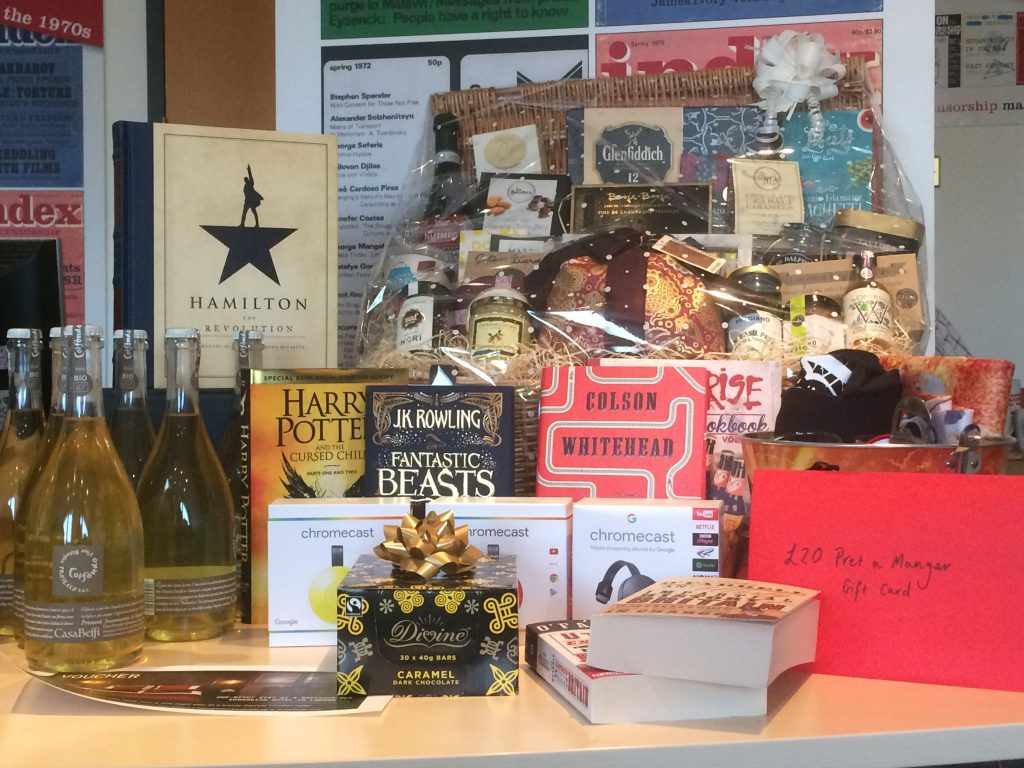 Raffle prizes include:
Wireless speaker worth £250 from Cambridge Audio
Luxury London hotel stay with Edwardian Hotels
Whole Foods gift hamper & £50 gift voucher (Total value £200)
£120 gift voucher for inamo restaurant
One of a kind Flying Dog beer gift basket
Case of biodynamic prosecco
Case of beer
Month's supply of Divine Chocolate bars
Google Chromecast x 3
Hamilton playscript
Harry Potter & the Cursed Child playscript & Fantastic Beasts and Where to Find Them screenplay
Signed copy of Colson Whitehead's The Underground Railroad
Autographed books from John O'Farrell
£20 Pret a Manger voucher
Winners will be notified by Monday 12 December.
With special thanks to Flying Dog Brewery and Divine Chocolate.
[/vc_column_text][/vc_column][/vc_row][vc_row][vc_column][vc_column_text css=".vc_custom_1479913488017{border-radius: 5px !important;}"]
When: Wednesday 7 December 2016, 7pm
Where: Hoxton Hall (Map)
Tickets: £15 from Hoxton Hall (includes welcome drink)
[/vc_column_text][/vc_column][/vc_row][vc_row][vc_column][vc_basic_grid post_type="post" max_items="4″ element_width="6″ grid_id="vc_gid:1480676862346-6d87ad32-a927-9″ taxonomies="8497″ exclude="82268″][/vc_column][/vc_row]