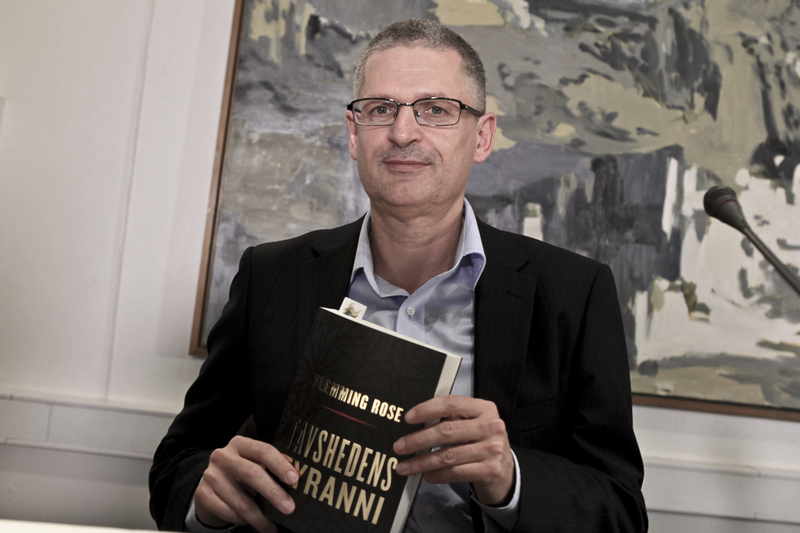 I want to begin with a story that took place not long before the fall of the Soviet Union. It illustrates what happens when an oppressive regime, and its institutions, loses its monopoly and control of information.
A deputy chairman and general of the KGB had invited a private citizen and acquaintance to his office on Lubyanka Square in central Moscow. The private citizen was working in the newly created private sector as an communications officer.
In the totalitarian state of the Soviet Union a deputy chairman of KGB, the secret police, was one of the best informed people in the country.
The KGB controlled what information should be made available to the public, they were in charge of surveillance of the population and reported back to the party leadership about conversations in lines for vodka, about dissidents, about foreigners, about anything. The KGB had special access to information that no one else was allowed to read, listen to or watch.
The KGB controlled the so called special archives, Spetskhrany, where forbidden books were hidden out of the public's sight and Soviet citizens needed special permission to access them.
KGB-generals and high ranking party officials read The Gulag Archipelago by Aleksandr Solzhenitsyn and other banned works of literature. They studied Russian emigre writers and the emigrant press that ordinary citizens were not allowed to read or put on their book shelves. If they did, they risked ending up in a labor camp in Siberia.
All that started to change with Mikhail Gorbachev's glasnost policy during the second half of the 1980s. The regime's loosening grip on society, the opening up of the country to alternative ideas and people from other parts of the world, the challenging of Soviet taboos and official ideology played a crucial role in the demise of the USSR.
In this process the KGB and other repressive institutions lost their status as the ultimate gatekeepers of information and in the end they, therefore, lost power.
As I mentioned, the conversation between the KGB general and a private citizen who was an outsider to the regime but no dissident took place at the time of the unravelling of Soviet power. The private citizen, let's call him Yura, was of course curious to find out why the KGB general wanted to talk to him. It turned out that the KGB general had just one question to this guest: "Yura, he said, could you please tell me what is going on in the country? I just don't have a clue."
For anyone with experience of the Soviet Union that was an astonishing question. A KGB general asking a private citizen about what was going on in the country was highly unusual. It revealed the changed relationship between power and information. It indicated that Soviet censorship had come to an end.