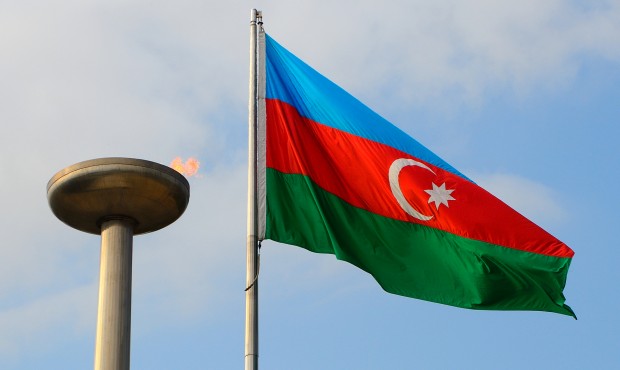 The government of Azerbaijan is waging a war on independent journalism within the country.
"This has been the case for years now," says Arzu Geybulla, Index on Censorship's Mapping Media Freedom correspondent for Azerbaijan. "Most of the journalists, editors, bloggers who are behind bars are there on bogus charges of hooliganism, tax evasion, slander, abuse of power, illegal entrepreneurship."
The government has recently taken two of its cases internationally for the first time. This may change the way international reporters critical of Azerbaijan's government cover the country in their own media.
Thorbjørn Jagland, the secretary general of the Council of Europe, has called on the authorities in the country "to respect the spirit of the country's cooperation with the Council of Europe and to fully abide by its commitments under the European Convention on Human Rights in order to avoid yet another case of unjust deprivation of liberty which has no place in a democratic society".
Here are some of the new cases and developments in the past month where Azerbaijani officials target the media domestically and abroad.
10 September, 2017 ‒ The regional reporter for opposition Azadliq newspaper Ziya Asadli was given a three-year sentence by a Bilasuvar region court after being charged with hooliganism.
In April 2017 Asadli reported that he was approached and pressured by police after reporting on local protests. After publishing these pieces, authorities accused Asadli of engaging in hooliganism at a local tea house.
During the incident at the tea house, he notified the police and learned that there was a complaint against him. He is denying these accusations, explaining that it was he who was attacked.
Azadliq Radio is the Azerbaijani service for Radio Free Europe/Radio Liberty.
5 September, 2017 ‒ French journalists Elise Lucet and Laurent Richard are being sued for defamation by the government of Azerbaijan. The two journalists are facing these charges after describing Azerbaijan as a dictatorship.
"This is the first time our government has engaged in an action of this kind and while it is hard to make any concrete projections, I suspect this may set the tone for future international reporters critical of the authorities and the language they use," Geybulla said. "Clearly the authorities in Baku are very sensitive to the kind of language used describing them in international coverage.
A French court will make a ruling on 7 November 2017.