"This award feels like a lifeline. Most of our challenges remain the same, but this recognition and the fellowship has renewed and strengthened our resolve to continue reporting, especially on the bleakest of days. Most importantly, we no longer feel so alone."
– Zaheena Rasheed, former editor Maldives Independent, 2017 Journalism Fellow
Silence is the oppressor's friend. Harassing those who speak out against corruption and injustice – like this year's Freedom of Expression Awards Fellows Maldives Independent – is the favoured tool of those who seek to crush dissent. We cannot let the bullies win.
With your help, each year we are able to support writers, journalists and artists at the free speech front line – wherever they are in the world – through Index Fellowships. These remarkable individuals risk their freedom, their families and even their lives to speak out against injustice, censorship and threats to free expression.
I am writing now to ask you to support the Index Fellows. Your donation provides the support and recognition these outstanding individuals need to ensure their voices are heard despite the restrictions under which they are forced to live and work.
Your support will help award winners like Maldives Independent, which has continued to provide independent and critical journalism despite continued government pressure, threats of closure and the tragic murder of prominent liberal blogger and close friend of the Maldives Independent Yameen Rasheed in April, just a few days after the Freedom of Expression Awards 2017.
In spite of these challenges, Index has worked closely with Maldives Independent to help them to get on a better footing financially, to secure their office and staff, and to help them continue to hold power to account and expose wrongdoing and corruption in the country.
Reflecting on Index's help, ex-editor Zaheena Rasheed said: "Sometimes you don't realise how working in the kind of environment that we are working in and facing the kind of personal and professional challenges and losses that it, it can take a toll, and I think for me it [Index's help] has been really helpful because I realise in many ways that I do need some help."
I hope you will consider showing your support for free speech and the Index Fellows. A gift of £500 would support professional psychological assistance for a fellow; a gift of £100 helps them travel to speak at more public events. A gift of £50 helps us to be available for them around the clock. You can make your donation online now.
Please give what you can in the fight against censorship in 2018. Make your voice heard so that others can do the same.
Thank you for your support.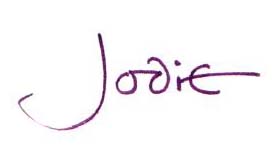 Jodie Ginsberg, CEO
P.S. The 2018 Index on Censorship awards will be held in April. To find out more about the awards including previous winners, please visit: https://www.indexoncensorship.org/fellowship
Index on Censorship is an international charity that promotes and defends the right to free expression. We publish the work of censored writers, journalists and artists, and monitor, and campaign against, censorship worldwide.

Latest posts by Jodie Ginsberg
(see all)