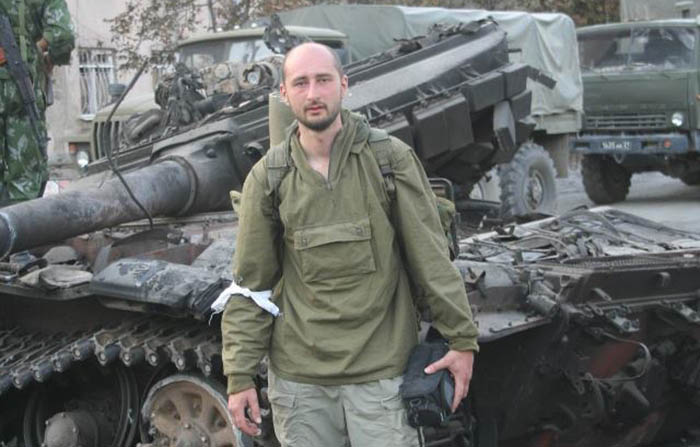 Updated statement: High profile Russian journalist and Kremlin critic Arkady Babchenko staged his own "murder", it was revealed in a press conference where the journalist appeared on Wednesday 30 May. Earlier news reports have said he was shot and killed in Kiev, Ukraine, at his home, where he lived with his wife. However, that has since been revealed to be untrue. 
Babchenko claimed it was necessary to do this in order to catch people who were trying to kill him.
Babchenko left Russia in February 2017, writing that it was "a country I no longer feel safe in". Babchenko, a former war correspondent for Novaya Gazeta, was known for his fierce criticism of Russia's annexation of Crimea, its support for separatists in eastern Ukraine and its military intervention in Syria.
Index calls on the Ukrainian police to continue their investigations into the 2016 murder of journalist Pavlo Sheremet, which has yet to be solved.