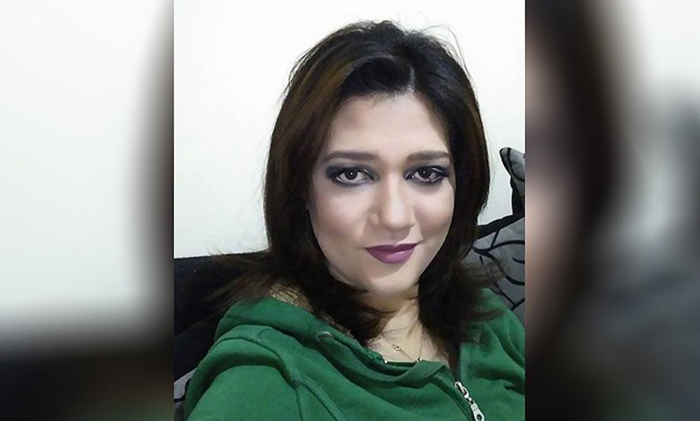 Index on Censorship and international human rights lawyers at Doughty Street Chambers condemn the continued detention of Amal Fathy – an Egyptian activist who made a video about her experience of sexual harassment.
Fathy was arrested on 9 May 2018 and has spent 200 days in detention on charges of "spreading fake news". On 29 September she was given a suspended sentence of two years in prison on these charges with a £430 fine. Although Fathy was granted release on bail she remains in detention over further charges of "belonging to a terrorist group", "using a website to promote ideas calling for terrorist acts", and "intentionally disseminating false news that could harm public security and interest".
She will appear in court on these charges on Sunday 25 November 2018.
"It is appalling that Amal Fathy remains in detention. Her 'crime' has been to speak out publicly about the sexual abuse faced by so many women in Egypt and she should be released immediately," said Index on Censorship CEO Jodie Ginsberg.
Caoilfhionn Gallagher QC of Doughty Street Chambers said: "Amal Fathy has now been detained arbitrarily for 200 days, in unsanitary and unsafe conditions, without meaningful access to her lawyers, and away from her family and young son. She spoke out about the rights of women; now the Egyptian authorities are silencing her by holding her in prison for months on end, with no proper legal basis. The international community must now condemn Egypt's flagrant breaches of her basic rights to liberty, due process and dignity."
Fathy was initially arrested with her husband Mohamed Lotfy, and their two-year-old son. Their Cairo apartment was raided and searched. Lotfy, who leads the Index on Censorship Freedom of Expression Award-winning Egyptian Commission for Rights and Freedoms, which coordinates campaigns for those who have been tortured or disappeared, was later released.
Speaking ahead of Sunday's hearing, Lotfy said: "The crackdown by the authorities on political dissidents and critical voices in Egypt spreads fear among society and violates the basic rights of freedom of expression. The authorities stick the label of 'terrorist' to those who peacefully express critical opinion regardless of the topic — political, social, economic, religious, or even on sport — using anti-terrorism legislation to prosecute and detain holders of such opinions. Not only this is a violation of the right to freedom of expression, but it is also counter-productive in the fight against terrorism. Amal Fathy is a blatant example of this confusion. She is a kind, peaceful and loving person, who suffered from sexual harassment and spoke out against it. She found herself accused of terrorism and detained now for six months."
After months of pre-trial detention, Fathy's first court hearing was on 11 August.
Fathy suffers from mental ill health, which has been severely exacerbated by her detention.
On 23 May 2018 Doughty Street Chambers — along with ECRF and Index on Censorship — lodged a complaint with the United Nations Special Rapporteurs on freedom of expression and the protection of human rights defenders on behalf of Fathy and her family. The organisations asked the two Special Rapporteurs to:

gather, request, receive and exchange information and communications from the Egyptian Government in relation to this case;

publicly make concrete recommendations to the Egyptian authorities on their duty to adhere to their international obligations; and

issue an opinion finding that Egypt has failed to adhere to its own obligations, and violated the rights of the complainants, under international law.
On 24 July 2018 an appeal against Egypt was lodged by Doughty Street Chambers, jointly with ECRF and Index on Censorship, with another UN body, the Working Group on Arbitrary Detention. They have complained about Amal Fathy's detention and called on the Working Group to issue a finding that her detention is arbitrary and in violation of Egypt's obligations under international law, and to call for her immediate release, and to ask Egypt to investigate her unlawful detention and to award her compensation. The Working Group is considering the appeal.
Update: Amal Fathy's trial has been postponed to 30 December.