Turkey
Vice news journalists detained on terror charges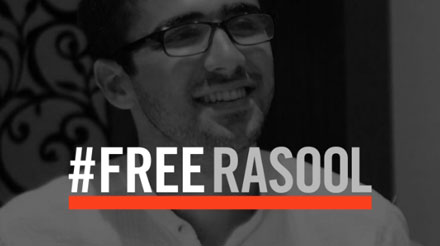 When three journalists working for Vice News were arrested on terror charges in Turkey at the end of August, Index joined other organisations to launch an emergency campaign calling for the release of the reporters, while putting them in touch with free expression lawyers in Turkey. We wrote to the UK Foreign Office the following day to demand the British government step up pressure on Turkish authorities over the arrest of the journalists. The two British journalists remained behind bars for 11 days, but their Iraqi colleague Mohammed Rasool is still being detained pending trial. Rasool worked as a fixer for the two other journalists; he acted as a translator, a local guide and helped arrange the story. The role of a fixer is vital not only to sourcing information on a granular level, but also for helping ensure the safety of the foreign journalists.
Rasool has been charged with "knowingly and willingly helping an organised criminal group without being part of the hierarchical structure of the group", a provision increasingly being invoked against journalists, especially Kurds and those associated with the political left in Turkey. The prosecution authorities have indicated that they wish to examine the contents of an allegedly encrypted file on Rasool's computer before making this decision.
Rasool denies having any incriminating encrypted material on his computer. We are currently working with VICE, Turkish lawyers and other organisations to secure his release.
Russia/Россия
Kommersant website editor-in-chief fired after interview with opposition figure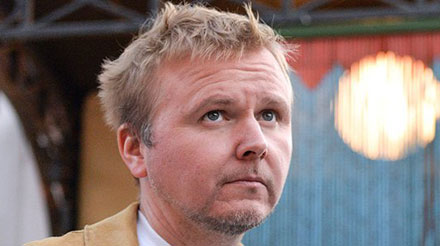 Editor-in-chief of Kommersant website, Andrey Konyakhin, was fired after a public interview with prominent opposition figure, Aleksei Navalny. On 4 September 2015, the interview was broadcasted through Kommersant-FM radio, and the transcript was published on the website. In an interview with RBC news portal, several Kommersant journalists claim it's possible the interview is the reason for Konyakhin's dismissal, noting large edits were made to the text after the original went live. The interview was dedicated to the opposition's electoral campaign for the 13 September regional elections, and to an opposition rally scheduled for 20 September. Over the course of the interview, Navalny also claimed that president Vladimir Putin was involved with the crash of flight MH17 over eastern Ukraine.
"Navalny saying such notions in a live broadcast is not that important, but the fact it was shared on the website, caused the scandal within the publishing house", a source from Kommersant stressed.
There is no official explanation for the dismissal so far. Konyakhin has also not commented on the incident.
The edited version of the interview can still be found on the Kommersant website. There is the following disclaimer under the material: "Published in abridged form. Under the recommendation of the Legal Department, the editorial office decided to delete a part of the interview which could be considered as violation of the Article 4 of the Law No. 2124-1 from 27.12.1991 "On mass media"."