Recognising campaigners or activists who have fought repression, or have struggled to challenge political climates
Alaa Abd El Fattah, blogger, Egypt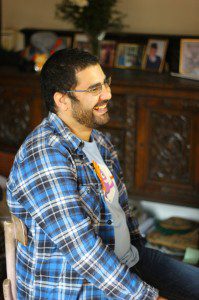 Alaa Abd El Fattah is at the forefront of protests against Egypt's current military rule. Over the last 12 months, the Supreme Council of the Armed Forces (SCAF) has tried to silence dissent, crushing protests, restricting the media and questioning and imprisoning activists who criticise its actions.
Abd El Fattah is one of an estimated 12,000 civilians tried by military courts since the fall of Mubarak. The blogger and activist was arrested on suspicion of inciting violence against the military during clashes between the security forces and Coptic Christians. He was jailed on 31 October 2011 after he refused to recognise the legitimacy of the military interrogators in overseeing civilian trials. He was released pending investigation on 25 December, but continues to speak out against SCAF.
Bahrain Centre for Human Rights, NGO, Bahrain
The Bahrain Centre for Human Rights (BCHR) has played a crucial role in documenting human rights violations, political repression and torture in the Gulf kingdom. Despite efforts to silence and discredit it, the BCHR has kept international attention on the brutal government crackdown that began last February. It has prevented the Bahrain government from whitewashing its international image, and at times when news media were severely restricted and foreign journalists barred, it acted as a crucial news source.
Former BCHR president Abdulhady al Khawaja is one of eight activists serving life sentences for peacefully protesting at the Pearl Roundabout which has since been demolished. Like many other activists he claims he has been tortured in prison. BCHR employees regularly experience threats, violence and harassment. In January 2012, BCHR president Nabeel Rajab was severely beaten by security forces while peacefully protesting.
Lord Lester of Herne Hill, QC, UK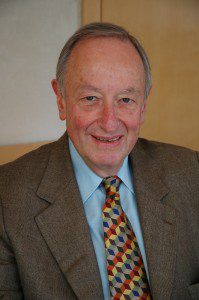 Anthony Lester is a British barrister and Liberal Democrat peer whose work in the field of human rights has transformed the legal landscape. His support for the libel reform campaign has led to one of the greatest advances for free speech in recent years in the UK, potentially transforming the most infamous and enduring chill on freedom of expression in the country. Following the introduction of Anthony Lester's private member's defamation bill in May 2010, the government then used it as the basis for its own bill a year later. If it becomes law this year, it will mark the end of London's notorious reputation as "a town named sue", the libel capital of the world, and fulfil Anthony Lester's personal aim of providing a "catalyst for reform" in an historic moment for free speech in the UK.


supported by